---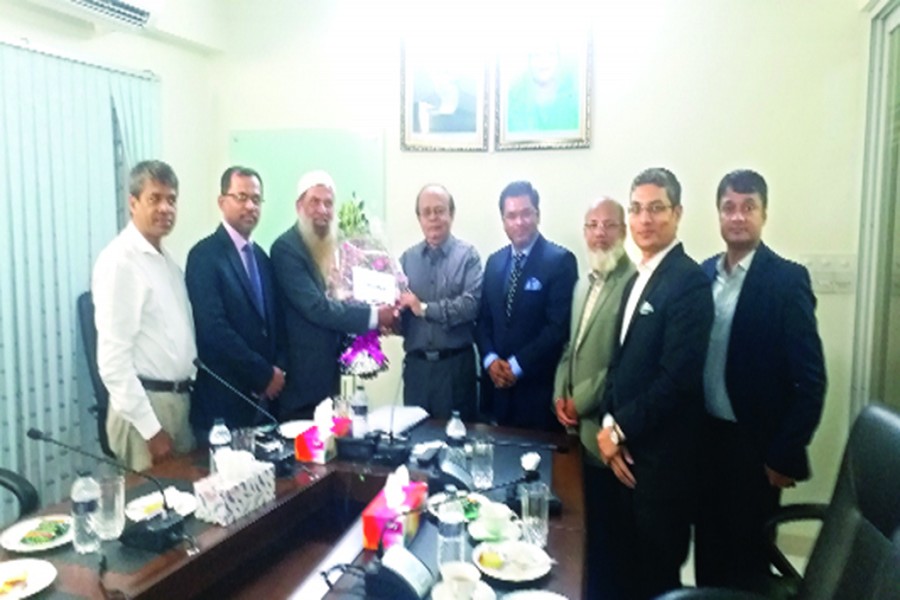 Newly elected council members of the Institute of Chartered Secretaries of Bangladesh (ICSB) led by its President Muzaffar Ahmed (3rd from left) called on Chairman of Financial Reporting Council (FRC) CQK Mustaq Ahmed (4th from left) at his office on Thursday
Newly elected council members of the Institute of Chartered Secretaries of Bangladesh (ICSB) led by its President Muzaffar Ahmed called on Chairman of Financial Reporting Council (FRC) CQK Mustaq Ahmed at his office on Thursday, says a statement.
At the meeting, Mr Muzaffar apprised the FRC chairman of various activities that ICSB undertook for professional development as well as its future plans.
He also emphasised that the corporate secretaries, as part of their responsibilities, are signing financial statements and as such looking at the compliances with various laws and regulations.
The ICSB president emphasised that inclusion of one representative of ICSB in the FRC would assist the council in better knowing the application of financial standards from the practical point of view.
He also stated that ICSB and FRC can move forward through mutual collaboration.
The FRC chairman appreciated the role of ICSB in the development as well as promoting the chartered secretaries' profession in the country.
Mohammad Bul Hassan, senior vice president, Md Selim Reza, vice president, Salim Ahmed, treasurer, Md Azizur Rahman, council member, Md Sharif Hasan, council member, and Md Shamibur Rahman, Secretary in Charge of the Institute, were present at the meeting.
---
---
---