---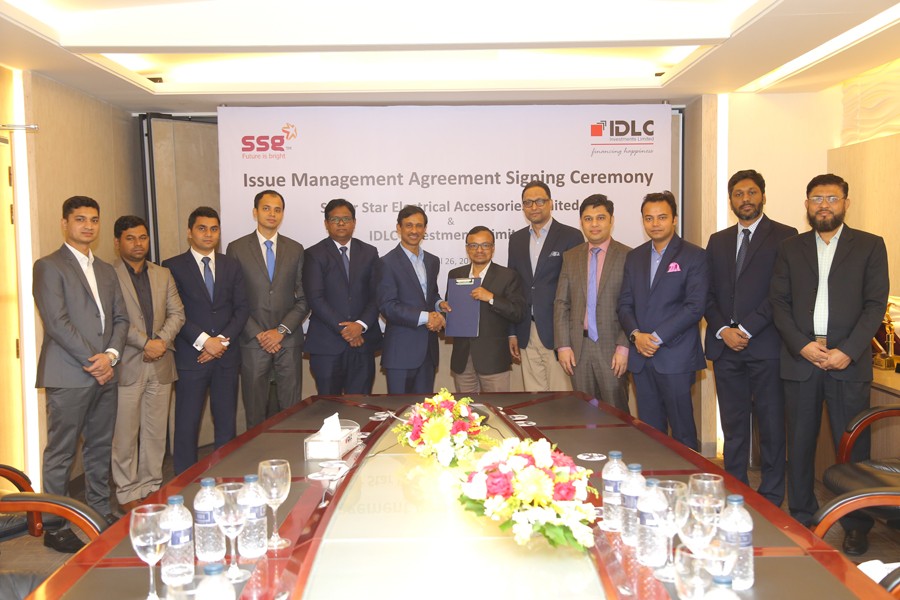 CEO & Managing Director of IDLC Finance Arif Khan and Managing Director and CEO of Super Star Electrical Accessories Limited Mohammed Ibrahim exchanging documents after signing an issue management agreement recently to raise capital through initial public offering
Super Star Electrical Accessories Limited, a concern of Super Star Group, has recently signed an issue management agreement with IDLC Investments Limited to raise capital through initial public offering (IPO), according to a statement.
The company manufactures and markets electrical accessories like switches, sockets, energy meters, and circuit breakers. Along with electrical equipment and accessories business, the group has a foothold in other industries like renewable energy, real estate, engineering, paper, agro, and telecom.
Mohammed Ibrahim, Managing Director and CEO of Super Star, and Md. Moniruzzaman, Managing Director of IDLC Investments, signed the agreement on behalf of their respective companies.
Mr. Moniruzzaman said that going for listing is indeed a positive step for long term sustainability and growth of companies.
Arif Khan, CEO & Managing Director of IDLC Finance, and other high officials of Super Star and IDLC were also present on the occasion.
---
---
---
---