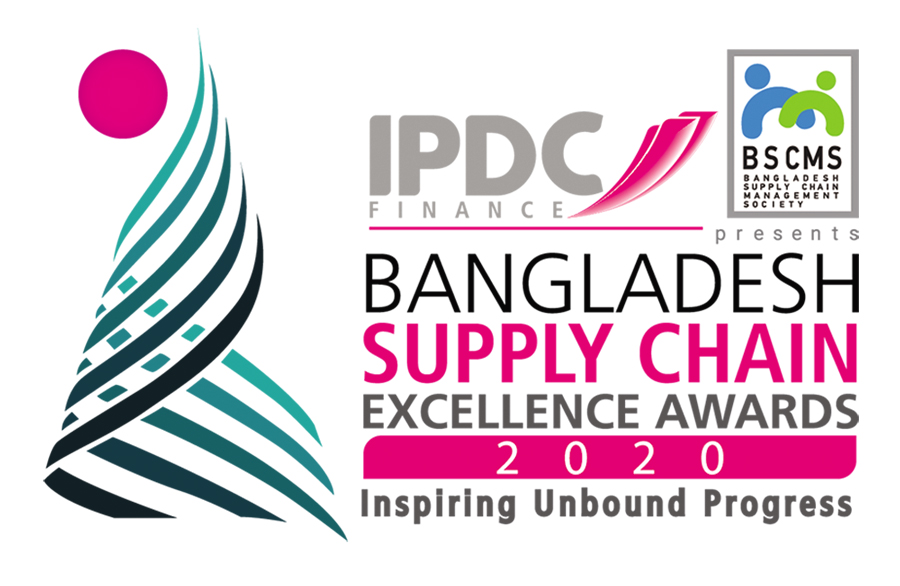 IPDC Finance Limited in collaboration with Bangladesh Supply Chain Management Society (BSCMS), International Supply Chain Education Alliance (ISCEA) Bangladesh as knowledge partner, launched Bangladesh Supply Chain Excellence Awards (BSCEA) 2020on Tuesday live from the official IPDC Facebook page.
In its continuation, BSCEA 2020will be recognizing outstanding individuals and organizations for their exceptional contributions in advancing supply chain knowledge and practices across the industries that operate in Bangladesh, and encourage Supply Chain Management (SCM) professionals, who play a significant role in the supply chain ecosystem, said a statement.
Awardees will be recognized from various areas of SCM in both manufacturing and service organizations. Supply chain professionals, young talents and business organizations will be invited to participate in this prestigious recognition program and will be asked to submit case studies of their achievements.
BSCEA 2020 will be divided into seven different categories, which are: Collaborative Supply Chain, Supply Chain Talent Development, Manufacturing Excellence, Supply Chain Finance Management, Excellence in Logistics, Distribution, Transportation, Warehouse Management, Planning, Sustainability, Technology, Young Supply Chain Talent of the Year and Supply Chain Professional of the Year.
The Jury Panel will select the best cases as the winners for Bangladesh Supply Chain Excellence Awards 2020. Awardees will receive crests and certificates as recognition. Young awardees will also receive International Supply Chain Education Alliance (ISCEA) Certification along with crests and certificates.
The award ceremony is scheduled to be broadcasted live on December20, 2020 on the official IPDC Facebook page. The deadline for submitting the nominations, both electronically and by mail, along with the cases, is November 26, 2020. To submit your nomination, please visit: www.bscea.ipdcbd.com.
Mr. Mominul Islam, Managing Director and CEO, IPDC stated, "This year, IPDC is coming back with a brand-new edition of BSCEA to celebrate the supply chain heroes who have worked relentlessly to ensure uninterrupted supply chain. It is our duty to recognize them and lift their spirits in hopes of continuous progress in the industry."
Mr. Naquib Khan, President, BSCMS, stated, "The success of any business, amid fierce competition and global challenges, is inextricably linked to the performance of its supply chain. We want to recognize those achievers for their contributions in SCM."
Mr. Ejazur Rahman, CEO, ISCEA Asia, stated, "Supply chain management plays an integral part in a firm's success. This initiative is to recognize such efficiencies that exist in our ecosystem and encourage more in the future. This year, we are coming back with more initiatives to enhance learning and knowledge sharing of SCM to keep growing and transforming this ecosystem."