---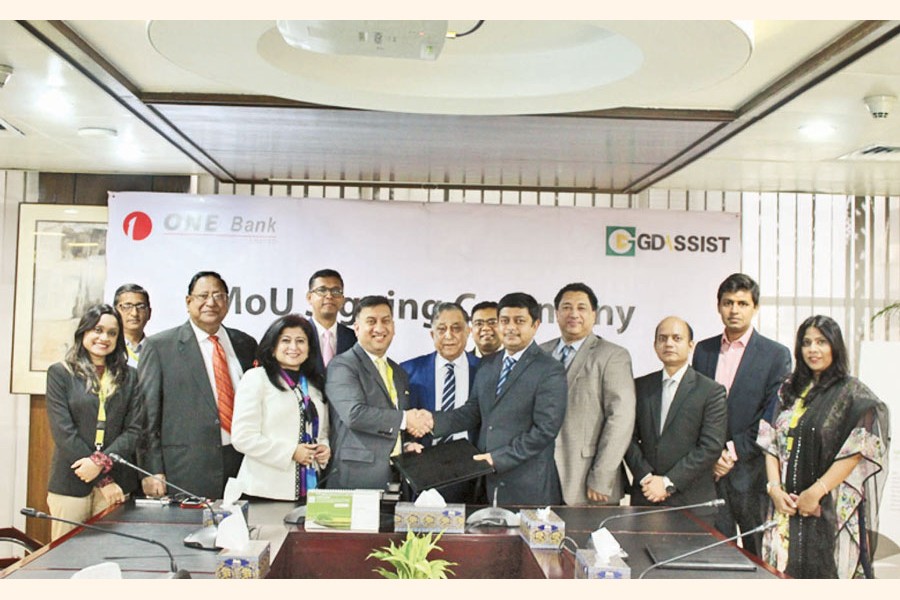 Farzanah Chowdhury , Managing Director & CEO of Green Delta Insurance & Director of GD Assist, Nasir A. Choudhury, Advisor & Founding Managing Director of GDIC & Chairman of GD Assist seen in the event
ONE Bank Limited has recently signed an agreement with GD Assist, a subsidiary of Green Delta Insurance, for launching an International Co-branded Prepaid Medical Card aiming at the health tourism market of Bangladesh. Under the agreement, an international prepaid medical card will be launched in collaboration of two organisations, which would let the card holders to load money into the card and use it for their treatment in abroad, said a statement.
Head of Retail Banking of ONE Bank Limited, Md. Kamruzzaman and Managing Director, GD Assist, Syed Moinuddin Ahmed, signed the agreement on behalf of their respective organisations.
Farzanah Chowdhury, Managing Director & CEO of Green Delta Insurance & Director of GD Assist, Nasir A. Choudhury, Advisor & Founding Managing Director of GDIC & Chairman of GD Assist along with other high officials of both the organisation were also present at the signing ceremony.
---
---
---
---