---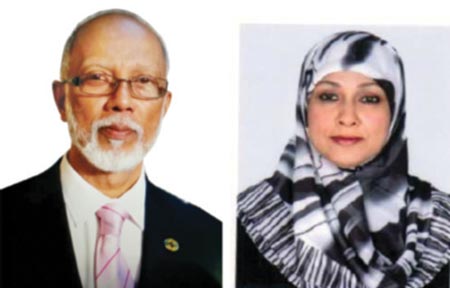 The Board of Directors of Padma Islami Life Insurance Limited in the 149th meeting of the company unanimously re-elected AFM Obaidur Rahman as the chairman of the board for 2017-18.
It also elected Nazmun Nahar as the vice-chairman of the board for same period, according to a statement.
AFM Obaidur Rahman is a sponsor director of the company and served in various capacities, including chairman of the Executive Committee, Finance & Investment Committee, Claim Committee, Audit Committee and as chairman of the board for 2016-17.
Mr Rahman formerly held senior management positions in multinational companies. He was the country director of Tetterode-Nederland, managing director of Printing Equipment Co Ltd, secretary general of Bangladesh Red Crescent Society (BDRCS) and programme coordinator for International Red Cross in the Maldives.
On the other hand, Nazmun Nahar is also a sponsor director of the company and a successful woman entrepreneur who played a vital role in various committees of the board. She is a director of Timex International.
---
---
---
---