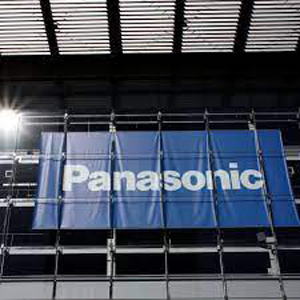 TOKYO, Nov 20 (Reuters): Shares of Japan's Panasonic Holdings have rallied about 10 per cent since it announced on Friday a plan to sell a stake in its automotive systems business and the unit's potential listing raised broader restructuring hopes.
The shares surged for a second session on Monday after posting their biggest one-day jump in half a year on the final day of last week on news the company wants to sell a stake in the unit to Apollo Global Management-run funds.
Analysts said Panasonic could be following in the footsteps of another conglomerate, Hitachi which in recent years sold off several businesses to transform into a digitally driven service firm.
Panasonic needs to adjust nimbly as it faces disruption from competition in traditional areas of growth, said Damian Thong, an analyst at Macquarie in Tokyo.
"They started by being big and slow, which is fine if the market was slow, but because the markets are changing, they need to move faster," Thong said from Singapore.
"They need to learn to deal with a more challenging, a more fluid external environment."
From a market performance perspective, the differences between Panasonic and Hitachi are striking. Over the last decade, Hitachi's shares have more than trebled, when taking into account dividends, compared to a 87 per cent return by Panasonic.
Investors reacted positively to the potential sale of the stake in the automotive unit, which makes cockpit and electronics systems. The announcement was both unexpected and welcomed, as investors had not foreseen Panasonic setting out on a course to trim its portfolio at this time.
"It is going to be a long journey with ups and downs, but if it (Panasonic) can further restructure its portfolio, it can become another transformation case-study," analysts at Jefferies wrote in a research report.
With its plan, Panasonic likely starts a journey to make itself into a company with a higher return on equity, they said.
Hitachi's return on average common equity, a measure of profitability, has averaged 14.6 per cent over the last three years, compared to 8 per cent at Panasonic, according to LSEG.
Hitachi's 2019 sale of its chemicals unit was a "watershed event in Japan's business reinvention," Ulrike Schaede, a professor of Japanese business at the University of California San Diego wrote in a 2020 book.
Other large Japanese companies were getting ready to make similar "hard decisions", she wrote at the time.
Panasonic's automotive unit is separate from its energy unit that makes batteries for electric vehicles, including those from Tesla.