FE REPORT
Savar Refractories Ltd, a Z-category company, has started the process of voluntary delisting, being unable to carry on operation amid continued losses on account of shrinking demand for its products.
Talking to the FE, the company's officials said Savar Refractories' paid-up capital is very insufficient to compete in the industry.
"The company has started an initial process of de-listing taking into account the insufficient paid-up capital and continued losses," said Md Belayet hossain Khan, company secretary of Savar Refractories.
He said the company's delisting will be executed subject to the approval of the securities regulator and general shareholders.
The paid-up capital of Savar Refractories is Tk13.93 million, according to the Dhaka Stock Exchange (DSE).
Meanwhile, the company said in a disclosure it has been incurring losses due mainly to the scarcity of raw material, and reduction in local demand.
Its board of directors has accepted the valuation report on property, plant & equipment (PPE) of the company as on March 31, 2022, says the disclosure.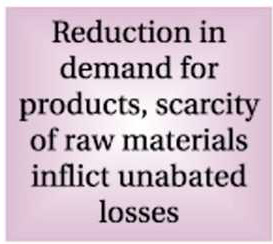 The value of the company's revaluated PPE stood at above Tk187.17 million and revaluation surplus value was above Tk141.22 million as on March 31, 2022, it adds.
The company, however, has not mentioned the amount of liabilities in the disclosure.
"The job of defining the liabilities is going on," said the company secretary of the Savar Refractories.
In order to complete the execution of delisting, the company will buy back shares from the shareholders.
"The Board has decided that existing sponsors and directors will offer to the shareholders other than sponsors and directors at the NAV after considering the revaluation surplus and other balances as a part of voluntary de-listing," the company said.
Earlier, the company informed that its earnings declined due to the reduction in market demand for locally-manufactured products, stiff competition from foreign suppliers and scarcity of raw materials.
"..The company is unable to utilise its production capacity by significant amount. The low sales volume does not absorb the whole fixed and non-production cost."
Savar Refractories was listed with the stock exchanges in 1988.
The company's sponsor-directors hold 50.68 per cent shares, institutes 7.18 per cent and general shareholders 42.14 per cent as on July 31, 2022.
Its share price closed at Tk261.10 each on Thursday with a loss of 1.43 per cent or Tk3.80 on the DSE.