---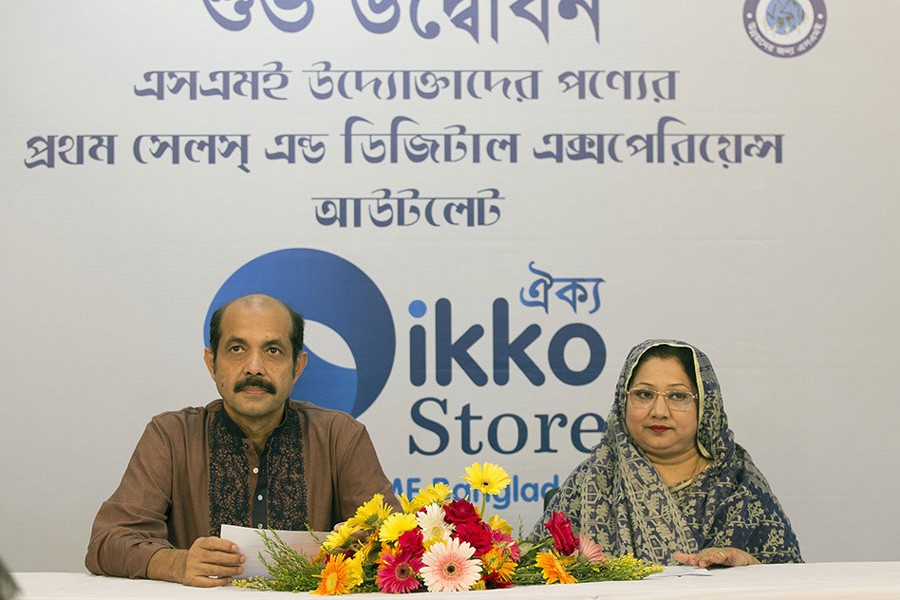 Atiqul Islam, Mayor, Dhaka City Corporation-North, and Shahin Akhtar Rani, Chairman of SME Entrepreneur Development Wing, inaugurated the first branch of Oikko Stores in the city on Sunday
Oikko, the first sales and digital experience outlet for SME products was opened on Sunday.
Country's 90 million SME entrepreneurs will be benefitted by this outlet.
Oikko is working on the development of SME entrepreneurs and various development activities of this sector.
Oikko has developed the biggest online market of SME entrepreneurs as OIkko.com.bd.
SME entrepreneurs have also developed a unique system to buy products at 'Oikko Center' in country's 8 divisions and 491 upazilas, said a statement.
It has a showcase and sales center equipped with the most sophisticated SME products.
A large number of SME entrepreneurs were present on the occasion.
---
---
---
---