---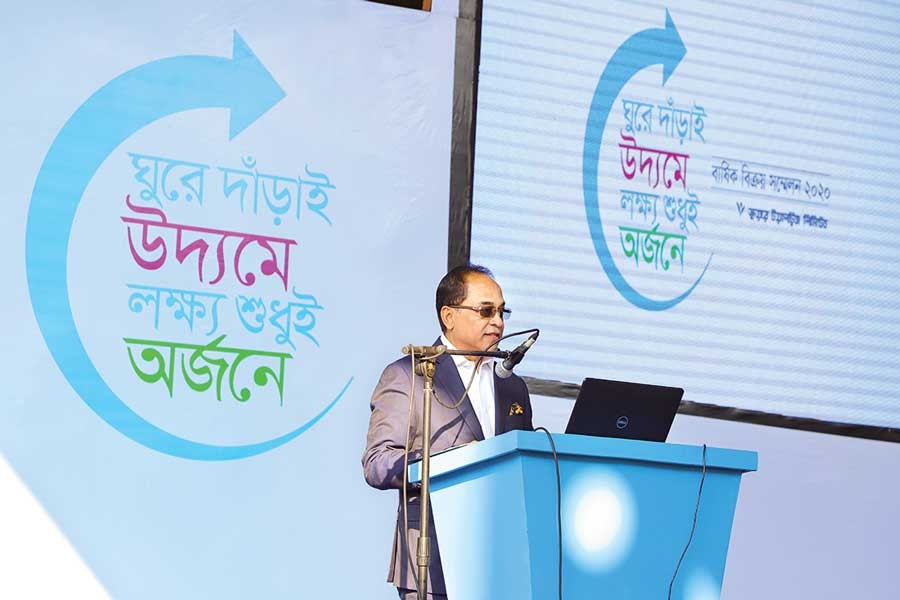 Anjan Chowdhury, Managing Director of Square Toiletries Limited, addressing the 'Annual Sales Conference- 2020' of the company in Pabna
The 1st 'Annual Sales Conference-2020' of Square Toiletries Limited Zone was held at Ratnodweep Resort in Pabna, said a statement.
The conference was inaugurated by Square Toiletries Limited's Managing Director Mr. Anjan Chowdhury.
Company's Head of Operation, Mr. Malik Mohammed Sayeed, Chief Sales and Trade Marketing Officer, Mr. Shoeb Mohammad Asaduzzaman and Head of Marketing, Dr. Jesmin Zaman spoke on the occasion.
Besides, Director, Accounts & Finance, Mr. Md. Golam Kibria, Deputy General Manager, Human Resources, Ms. Monami Haque were also present in the conference along with other higher officials.
In the conference, Mr. Anjan Chowdhury stressed the importance of establishing a better sales and service network for the consumer through proper monitoring. He specially thanked everyone for their contributions to lead this company ahead. Co-Founder and Managing Partner of ZUNOKS Consulting, Mr. Quazi Mohammad Shahed also addressed.
The sales team of Zone 1 (Mymensingh, Rajshahi, and Khulna division) took part in the conference. On the earlier day, they observed the whole production and distribution process in the factory. After the conference, Managing Director Anjan Chowdhury handed over 'Square Super Hero of the Year- 2019' and other winners' awards.
---
---
---