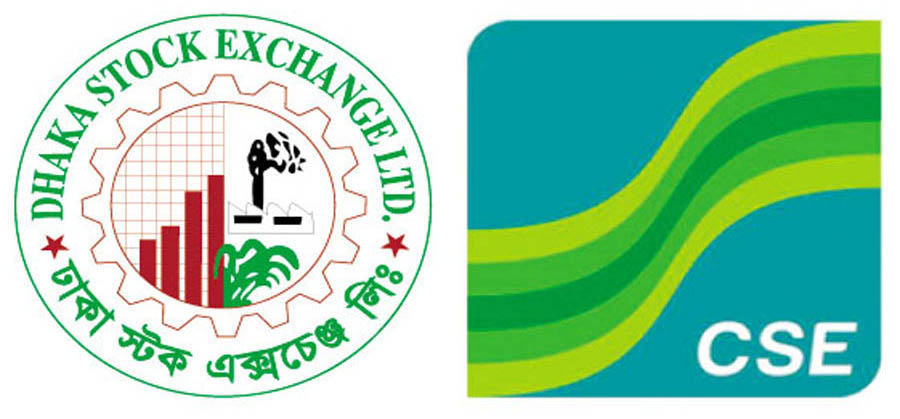 Investors' participation kept declining in the outgoing week, driving down the benchmark equities index for a third week as growing concerns about current economic climate and limited scope of liquidation of their holdings heavily weighed on the market sentiment.
The 'floor price' system, imposed by the regulator to prevent the market fall, has rather limited the investors' scope of offloading shares while economic slowdown prompted the traders to adopt a cautious stance, market operators said.
DSEX, the broad index of Dhaka Stock Exchange (DSE), declined 0.81 per cent or 50.88 points to close the week at 6,215.12 while the daily average turnover stood at Tk 4.13 billion, down 31.52 per cent from the previous week.
Of 378 issued traded on DSE this week, 23 advanced and 80 declined while 275 remained unchanged and most of them got stuck at their respective floor price levels.
Meanwhile, the securities regulator lifted the pre-opening session of five minutes this week as they observed that this session saw huge sale orders, which eventually sent wrong signal to investors.
"The stock market passed a gloomy week and lost 50.9 points over the week as the investors mostly followed a cautious stance amid a lack of clear direction of the future market movement," said a market review of International Leasing Securities.
The panic-driven investors dumped their holdings and preferred to hold cash on hand to meet current price hike of daily necessities amid growing tension over macroeconomic cues, it added.
Two other DSE indices also went down. The Shariah-based DSES dropped 0.74 per cent or 10.08 points to close at 1,354.10 and the blue-chip DS30 index finished at 2189.67 points with a loss of 0.47 per cent or 10.24 points.
Market operators said the bearish trend continued as investors remained reluctant to inject fresh funds amid economic worries.
The paper & printing sector saw the highest price correction of 10.30 per cent while IT and jute sectors slid 7.0 per cent and 7.6 per cent respectively.
Of other sectors which went through price correction, banking sector declined 0.1 per cent, financial institutions 0.1 per cent, general insurance 0.2 per cent, pharmaceuticals & chemicals 0.7 per cent, and travel & leisure 3.1 per cent.
Of the sectors which witnessed price appreciation, fuel & power sector advanced 2.7 per cent, food & allied 1.5 per cent, life insurance 1.6 per cent, and textile 0.8 per cent.
Investors' participation was concentrated mostly on pharmaceuticals & chemicals sector which grabbed 18 per cent of the weekly market turnover, followed by IT (17.30 per cent), life insurance (15 per cent), and services & real estate (6.5 per cent).
"The equity indices of the Dhaka bourse extended their bearish trend from the previous week as investors anticipated sluggish economic output in absence of any major trigger in the market," said a market review of EBL Securities.
Genex Infosys topped the scrip-wise turnover chart, generating a value of Tk 1.66 billion but its share price plummeted 10.43 per cent to close at Tk 97.90 each.
Chartered Life Insurance Company was the top gainer with a rise of 60.15 per cent to close at Tk 65.50 each.
Orion Infusion Ltd was the week's worst loser, shedding 21.48 per cent to close at Tk 662.40 each.
Meanwhile, CASPI, the benchmark index of Chittagong Stock Exchange (CSE), dropped 0.83 per cent to 18,339.67 points.
Of 256 issues traded, 29 advanced, 66 declined and 161 remained unchanged and the port city bourse posted a turnover of Tk 539.55 million this week.