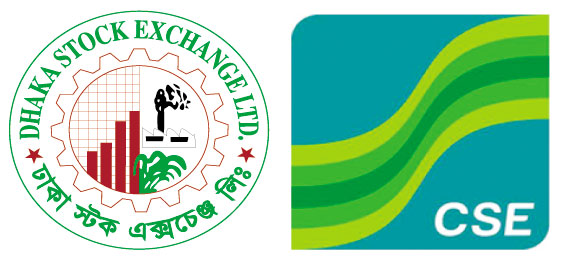 Stocks bounced back on Tuesday, after a single-day break, driven by insurance companies -both life and non-life insurers.
Following the previous day's moderate correction, the market opened higher which persisted till the end of the session as investors mostly focused on insurance companies.
DSEX, the prime index of the Dhaka Stock Exchange (DSE), went up by 24.11 points or 0.43 per cent to close at 5,535, after losing 5.65 points in the previous day.
Turnover, a crucial indicator of the market, soared to Tk 13.56 billion on the country's premier bourse, in a further buck by 17 per cent over previous day's tally of Tk 11.60 billion.
Market operators said the optimistic investors continued their appetite on sector-wise stocks, particularly insurance sector, based on the latest quarterly earnings and dividend declarations.
Better-than-expected dividend declarations helped continue to drive insurance shares higher, said a merchant banker.
General insurance and life insurance companies continued to show the robust performance with a gain of 4.30 per cent and 6.70 per cent respectively. Out of 50 listed insurers, 43 closed positive, four negative and six remained unchanged.
Out of top gainers, nine came from insurance sector with six life insurers and three general insurers, led by Rupali Life Insurance that hit the upper limit circuit breaker with 10 per cent gain.
It was followed by Sandhani Life, Prime Life, Delta Life, Islami Insurance, Meghna Life, United Insurance, Fareast Life and Standard Insurance-- gained more than 9.50 per cent each.
The investors' activity was mostly centered on general insurance, capturing 39 per cent of the day's total turnover, followed by miscellaneous with 15 per cent and financial institution 7.0 per cent.
The stock market regulator has approved the 'capital market stabilization fund' with the investors' unclaimed shares and cash with the listed firms, merchant banks and brokerage houses, which are expected to be Tk 200 billion, also prompted investors to the market, said a top broker.
Better than extended quarterly earnings, lower return from money market, easing virus worries coupled with extension of margin loan cap implementation time for another six months, continued to lure investors to put fresh funds on stocks, said the broker.
Overall the participants displayed a portfolio restructuring strategy while many investors rushed to participate in hyped-up insurance sector stocks, said the stockbroker.
Insurance stocks remain bullish as investors' confidence in the sector continued to persist while the trading activities depicted a strong buying appetite based on increased earnings expectations and regulatory initiatives, commented EBL Securities.
The stockbroker noted that the investors have beaten lockdown worries as they expect a minimal impact on the economy despite, an extension of ongoing lockdown.
International Leasing Securities said the investors showed their buying appetite riding on the news that the foreign exchange reserves have continued to grow and touched $45 billion in six months.
Among other sectors, banking and pharmaceuticals gained 0.70 per cent and 0.60 per cent respectively while telecom, food, power and engineering saw mild corrections.
Losers took a modest lead over the gainers, as out of 355 issues traded, 147 declined, 141 advanced and 67 issues remained unchanged on the DSE trading floor.
Beximco - the flagship company of Beximco Group- continued to dominate the turnover chart with shares worth about Tk 1.58 billion changing hands, followed by LafargeHolcim (Tk 522 million), LankaBangla Finance (Tk 492 million), Beximco Pharma (Tk 331 million) and Asia Pacific Insurance (Tk 328 million).
A total number of 188,917 trades were executed in the day's trading session with a trading volume of 359.34 million shares and mutual fund units.
The market-cap of DSE also rose to Tk 4,733 billion on Tuesday, up from Tk 4,725 billion in the previous session.
The Chittagong Stock Exchange (CSE) also edged higher with the CSE All Share Price Index - CASPI -gaining 37 points to settle at 15,991 and the Selective Categories Index - CSCX- advancing 22 points to close at 9,645.
Of the issues traded, 112 advanced, 107 declined and 42 remained unchanged on the CSE.
The port city's bourse traded 11.45 million shares and mutual fund units with turnover value of Tk 372 million.