---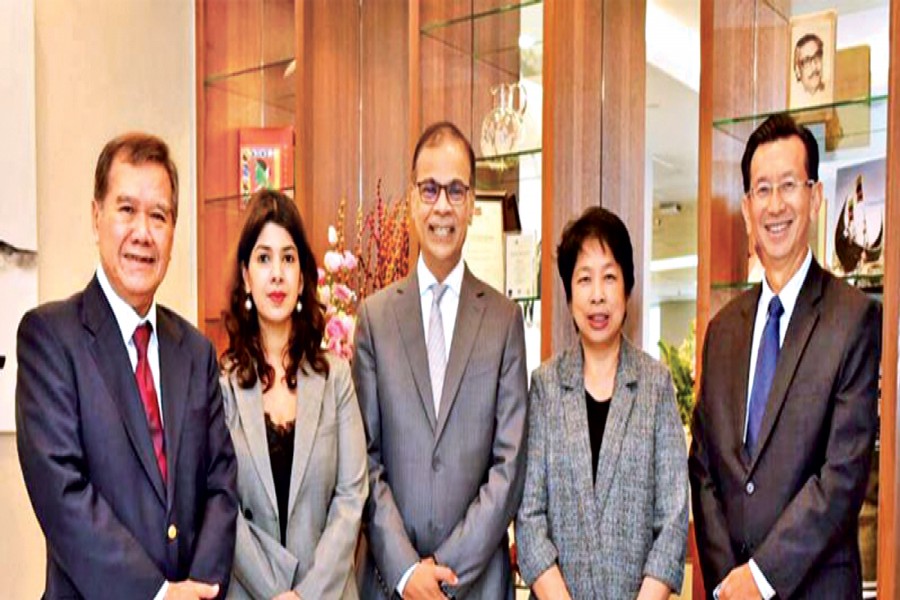 Chairman of Summit Power International Muhammed Aziz Khan and Managing Director, Ayesha Aziz Khan welcome three new Independent Directors (from left) Abdullah Tarmugi, Lim Hwee Hua and Tang Kin Fei.
Summit Power International (SPI) announced the appointment of three new Non-Executive Independent Directors to strengthen the strategic leadership and corporate governance of SPI, said a statement.
The three Independent Directors who joined SPI Board are Abdullah Tarmugi, Lim Hwee Hua, and Tang Kin Fei. Abdullah Tarmugi will chair the Nominating Committee and the Remuneration Committee. Lim Hwee Hua will chair the Audit Committee. Tang Kin Fei will chair the Strategy and Investment Committee.
Abdullah Tarmugi is a member of the Presidential Council for Minority Rights, Previously, Abdullah was the Speaker of Parliament from various ministerial positions.
Lim Hwee Hua is a Director of Tembusu Partners Pte. Ltd, Lim served as an elected Member of Parliament between 1996 and 2011.
Tang Kin Fei is Director and Deputy Chairman of SIA Engineering Company. Previously, he was the Group President and Chief Executive Officer of Sembcorp Industries Ltd.
Muhammed Aziz Khan, Founder Chairman of Summit Power International and Summit Group said: "On behalf of my fellow directors and management, I enthusiastically welcome Abdullah Tarmugi, Lim Hwee Hua, and Tang Kin Fei to the Board of Summit Power International. We are committed to maintaining high standards of corporate governance and believe that the appointment of these highly accomplished directors will bring great expertise and experience to the Board and its committees. We look forward to their strategic insights and intellectual guidance as we take Summit Power International to the next level of growth and aim to become the leading provider of energy solutions in emerging Asia."
With the addition of these new Directors, the Board of SPI has eight Directors, three of whom are independent. Summit Power International is a member of the Summit Group, one of the largest infrastructure-focused conglomerates in Bangladesh, employing over 7,000 people across energy, ports, shipping, hospitality, and information technology.
---
---
---
---