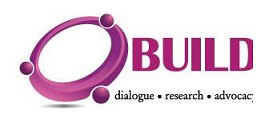 A meeting Thursday focused on categorization of industrial segments based on the need, type and size and proper alignment of policies so that access to finance and other segment-specific support is possible.
The meeting titled 'Definition of Cottage, Micro, Small & Medium Enterprises (CMSME) in Bangladesh', was arranged by Business Initiative Leading Development (BUILD) in collaboration with International Trade Centre (ITC)-She Trade Initiatives, said a statement.
Having underscored the need for unifying the definition of CSMEs, Ferdaus Ara Begum,CEO,BUILD in her keynote exhibited that CMSME comprises the 99.84% of total establishments which indicates the significance of CMSME in the economy of Bangladesh. She stated the nature of the cottage and micro enterprises are almost the same as most of these industries are involved in retail trading and in the manufacturing sector. They are mostly informal and work as extending ancillary support to medium and large. Given the similar nature of Micro & Small Enterprises(MSEs) policy support for them should be same while policies for Large & Medium (LMEs) can be based on their distinct nature.
She informed that most of the countries use the term MSME instead of CMSME. She also informed that in the amendment of New Companies Act it included One Person Company (OPC), therefore SMEs will automatically be formalized, in that respect tax, treatment for small enterprises will be changed. Paid up capital threshold and turnover included in the amendment for OPC need to be aligned with definition.In case of Income Tax Ordinance there are changes in the new Finance Act.
Due to some gaps in the eligibility criteria of the stimulus package mostly medium industries can get the benefit of it. At the end of her presentation, she stated that category standardization is important, an universal definition of MSMEs for better cross cutting analysis if can be possible should be looked into .
Michael Frosch, Senior Statistian, ILO stated that ILO does not have an official statistical definition of SMEs.. However, there is a strong focus on small and micro-enterprises due to the link with informality and informal sector. He also informed that 61% of the worlds employed population is in informal employment. Then, he mentioned that ILO has a definition of informal enterprise as identification of informal enterprise is crucial as it is the first key to transition to formality. He urged to provide focus on the informal sectors, as they lack legal courage, formal recognition, access to market and access to finance
Olga Solleder, Expert of ITC said that the criteria used in Bangladesh to define CMSME is similar to the other countries. But different organizations for example-WBG, SDG, WTO etc. only defined Micro Small and Medium industries instead of CMSME and the term MSME is used most of the cases. Harmonizing the definition depends on nature and type of the country, Cottage is more than a type not a size.
Prof. Dr. Baqui Khalily of University of Dhaka raised question that if the cottage and micro industries will be merged together the percentage of micro industries will be 99% of total enterprises but the cottage is mostly informal sector in Bangladesh so it would be difficult to compare with other countries. He said that the definitional issue is mostly considered in case of access to finance for CMSME, because banks are more interested to finance the medium enterprises rather than cottage, micro and small enterprises.