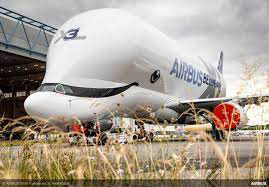 A rift between Airbus and engine makers over plans for higher jet output blotted strong aerospace earnings this week, with worries over the supply chain's industrial capacity masking a deeper tug of war over contrasting business strategies, reports Reuters.
With travel demand snapping back in key US and Chinese markets, Airbus wants to almost double jet production in a few years as it capitalises on a bulging order book for new jets and the recent woes of embattled US rival Boeing.
In May, world's largest planemaker issued a mix of firm targets and scenarios that could lift narrowbody output to 75 jets a month by 2025 from 40 now, and 60 before the COVID pandemic.
That has rattled engine makers and others who fear Airbus will upset their own recovery by flooding markets with new jets too quickly, forcing existing ones straight into retirement rather than their repair shops.
"The engine makers look at the production plans and see them displacing older airplanes that are still profitable for them," said Teal Group analyst Richard Aboulafia.
The standoff could accelerate efforts by engine makers to adapt their service-dependent business models by charging more upfront for their engines, Aboulafia said.
Doing so is potentially risky since planemakers also eye a bigger slice of their suppliers' service revenues.
Public differences over production can unsettle the whole supply chain, reducing the appetite for risk, suppliers say.
Few quibble with a smooth return towards pre-crisis levels for in-demand narrowbody jets, through Boeing remains more cautious as it emerges from a separate crisis over its 737 MAX.
"They (planemakers) can feel the momentum coming back," the head of the world's largest engine maker GE Aviation, John Slattery, told a Eurocontrol podcast, while pledging to support a return to pre-crisis levels by early 2023 for narrowbodies.
But industry sources say GE's French engine partner Safran was speaking for many suppliers when it questioned plans to take output swiftly beyond that to uncharted levels.