---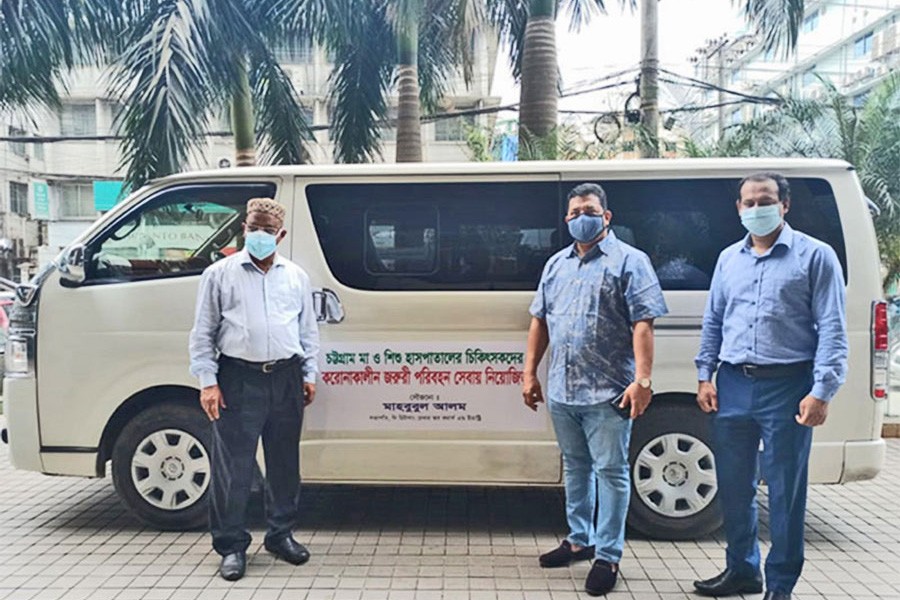 CCCI Director Ohid Seraj Swapon on behalf of the CCCI president handed over the microbus to the authority of the Chattogram Ma O Shishu Hospital on Wednesday
CHATTOGRAM, Apr. 07: President of Chittagong Chamber of Commerce and Industry (CCCI) Mahbubul Alam has donated a micro bus to Chattogram Ma O Shishu Hospital to carry the physicians for the treatment of corona patients.
On behalf of CCCI president, its Director Ohid Seraj Swapon handed over the microbus to the authority of the hospital on Wednesday.
Earlier, the CCCI president had also donated medical equipment and food for corona patients.
---
---
---
---