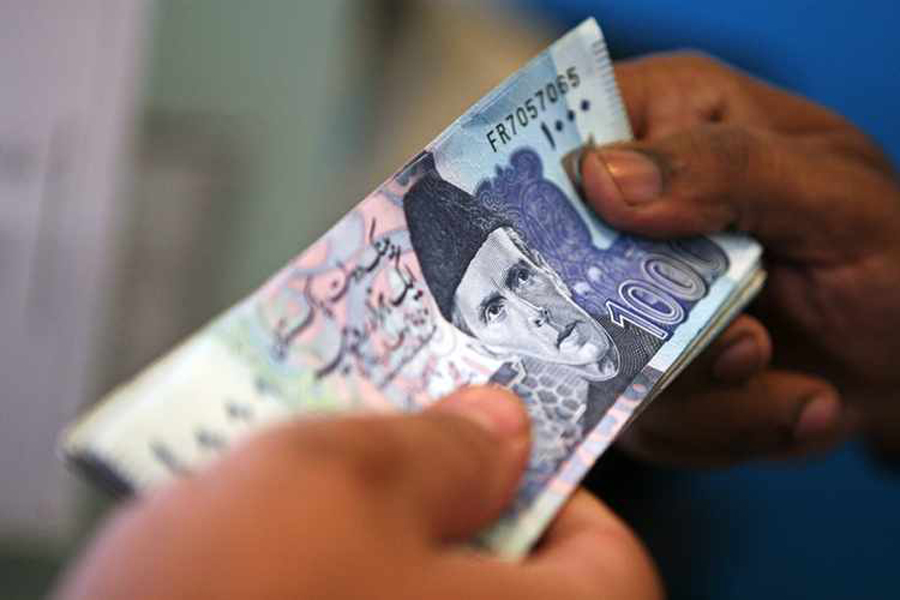 Pakistani rupee's appreciation against dollar to Rs162.80 from Rs167-168 -- a gain of Rs4 -- from July 1 till to date has not proved beneficial for consumers as stakeholders continued jacking up prices of edible products amid the government's failure to check prices, reports DAWN.
Besides, consumers are yet to receive relief in prices of flour, sugar, onions and tomatoes despite rising wheat and sugar imports and arrival of vegetables from Iran and Afghanistan from the western border.
The government has said that wheat, wheat flour and sugar prices are likely to fall in the coming weeks. But so far, food inflation continues to remain at alarming levels as manufacturers and market players feel no fear in raising prices.
Sliding rupee against the greenback usually suggests low cost of import of finished goods and raw materials. Instead of any price fall, the wholesale and retail markets saw an upward trend in rates. Like past practice, market players take too much time in lowering rates especially when the rupee overpowers dollar.
Defending the price hike, Karachi Wholesalers Grocers Association Patron in Chief Anis Majeed said moong and mash prices had jumped in the world markets in the last one and a half months after increased buying from India. Moong is arriving from Brazil, Argentina and some African countries while maash is being imported from Burma and Thailand, he added.
Moreover, consumers have seen no relief in prices of sugar as well as the sweetener is selling at Rs95-100 per kg while wholesale rates remain unchanged at Rs92-93 despite arrival of imported sugar.
In addition, the arrival of large quantities of Ukrainian wheat has also failed to bring down prices of flour as the rate of 10kg and 5kg flour bags in the market is Rs700-720 and Rs350-360 respectively. The sellers are charging Rs75 per kg if customers demand loose flour in one kg bags.
Prices of onion and tomato have remained pegged to their old levels of Rs80 per kg and Rs160-200 per kg despite imports of large quantities from Iran and Afghanistan.