---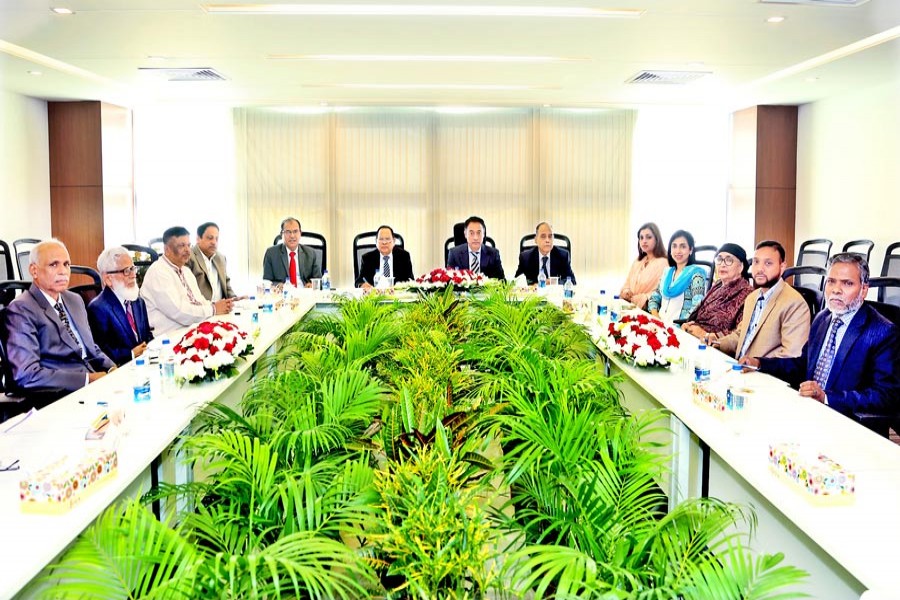 Chairman of Crystal Insurance Company Limited Abdullah Al-Mahmud (Mahin) presiding over the 81st meeting of its board of directors at the Board Room of the company's corporate office in the capital on Wednesday with Chief Executive Officer Mia Fazle Karim and other directors present
The Crystal Insurance Company Limited held the 81st meeting of its board of directors at the Board Room of the company's corporate office at DR Tower on Box Culvert Road at Purana Paltan in the capital on Wednesday.
Chairman of the company Abdullah Al-Mahmud (Mahin) presided over the meeting, says a statement.
Chief Executive Officer Mia Fazle Karim, directors A. H. M. Mozammel Hoque, Md. Tajul Islam, Asoke Ranjan Kapuria, Shahzadi Begum, Farhana Danesh and Soera Zahir, and independent directors Dr. M. Waliuzzaman and Kazi Nasim Uddin Ahmed attended the meeting.
---
---
---