---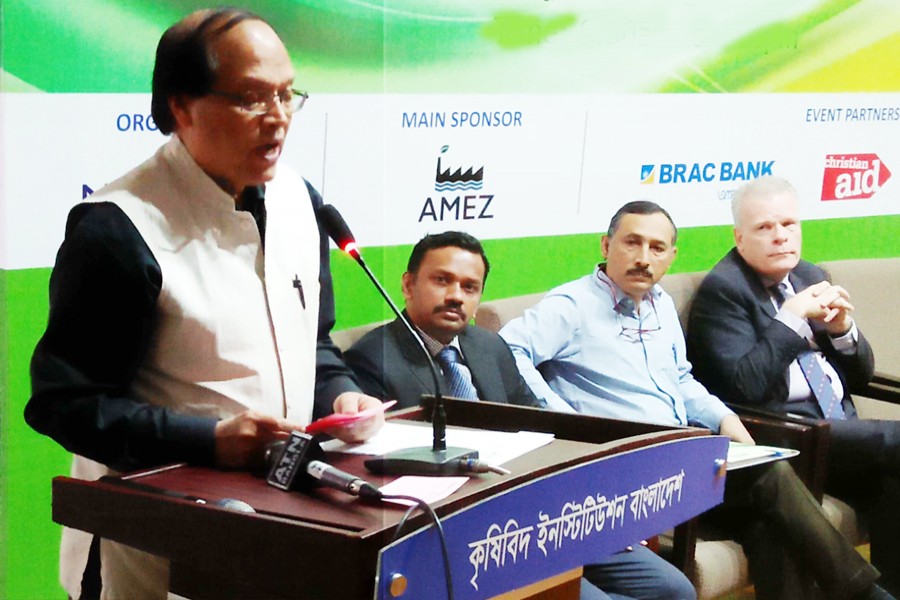 Former Bangladesh Bank governor Dr Atiur Rahman speaking at the inaugural session of the Green Development Conference in the city recently
Former central bank governor of Bangladesh Dr Atiur Rahman urged local exporters to take advantage of the available low-cost green fund at the Bangladesh Bank (BB) to transform their factories into green ones.
If they do so, Bangladesh will become a brand name for green garments in the near future, he said.
He also laid emphasis on raising the negotiating skill to get better prices for apparel items of the country.
'The market may have invisible hands but no souls. Hence we need to improve our negotiating skills to get better price from the buyers of our green garment products,' he said.
The former Bangladesh Bank (BB) governor was speaking as a special guest at the inaugural session of the Green Development Conference organised by Neoster Innovation in the city recently.
Mikael Hemniti Winther, the Danish Ambassador to Bangladesh was present on the occasion as the chief guest while Faruque Hassan, senior vice president of Bangladesh Garments Manufacturers and Exporters Association (BGMEA), was the special guest.
The Danish Ambassador spoke highly about the amazing transformation of Bangladesh and called for continued regulation to remain competitive in the export market.
He appreciated Bangladeshi entrepreneurs for their inherent capacity to innovate and transform the challenges into opportunities following the Rana Plaza tragedy.
These entrepreneurs must be supported in their new green endeavour by providing necessary incentives and other policy supports.
---
---
---
---