---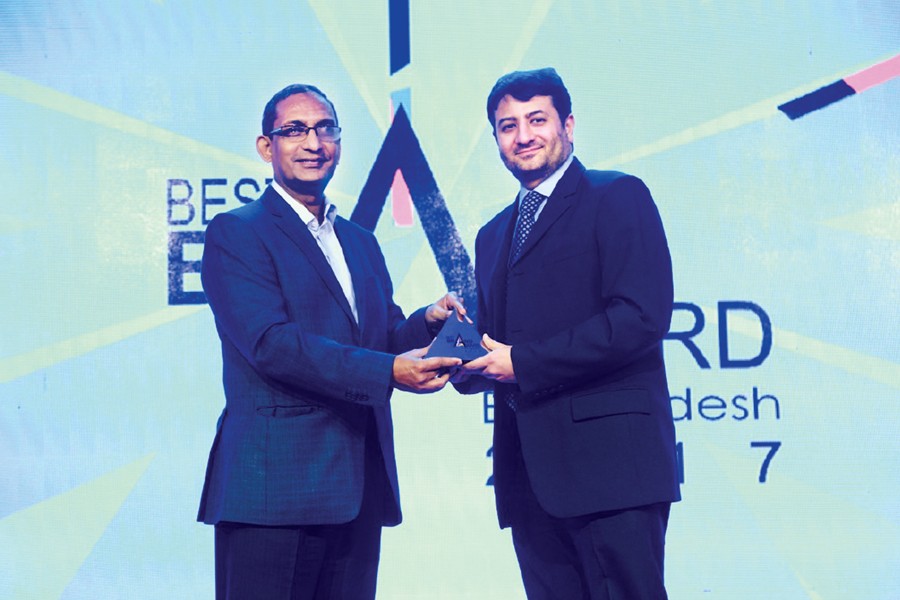 Emaad Ispahani, Director of M M Ispahani Limited, is receiving the Best Local Brand Award from Syed Ferhat Anwar, Advisor of Bangladesh Brand Forum at Le Meridien Hotel in the capital.
Ispahani Mirzapore, the leading tea brand of the nation, won the 'Best Local Brand' award across all categories in 'Best Brand Award 2017' and also won the 'Best Brand Award' in the hot beverage category for the third consecutive year, says a statement.
The prestigious 'Best Brand Award 2017' ceremony was held at Le Meridien Hotel in the capital. The event was organised by the Bangladesh Brand Forum in partnership with KANTAR Millward Brown and in association with The Daily Star.
In total, Ispahani Mirzapore won three awards; Best Hot Beverage Brand, Best Local Brand across all categories and the No. 4 Overall Brand amongst all local and multinational brands operating in Bangladesh.
Ispahani Mirzapore Tea would like to take this opportunity to thank all consumers, customers, stakeholders and well-wishers sincerely for their continuous support, confidence and trust.
Mentionable that, Ispahani has also been recognised as the most chosen brand in the beverage category by Kantar Worldpanel's Brand Footprint Study in 2014, 2015 and 2016.
---
---
---
---