---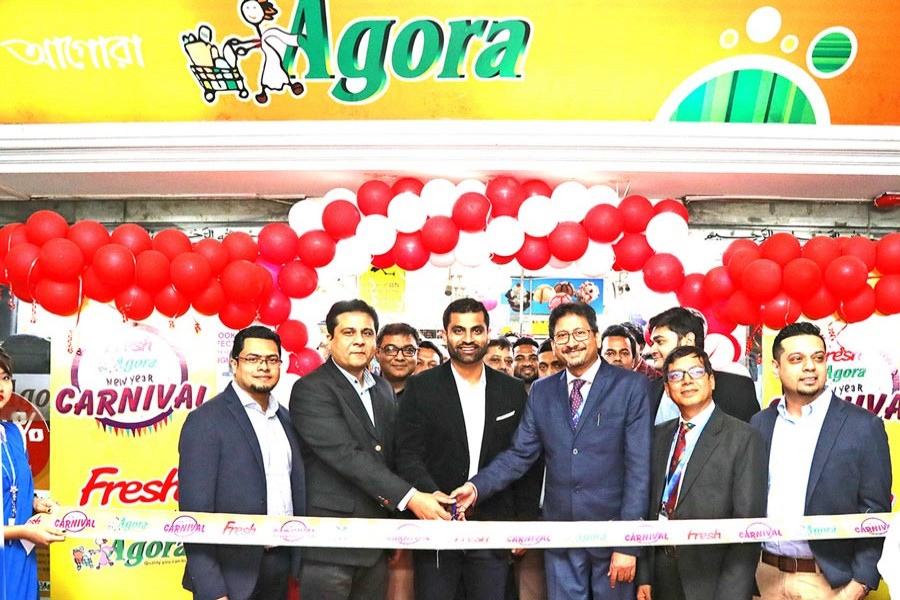 Tamim Iqbal, star cricketer of Bangladesh national team and brand ambassador of Fresh, inaugurating the campaign on "Fresh-Agora New Year Carnival 2019" at Agora Gulshan outlet in the city on Sunday
Meghna Group of Industries partnering with Agora has launched "Fresh-Agora New Year Carnival 2019" at all outlets of Agora across the country, according to a press release.
Tamim Iqbal, star cricketer of Bangladesh National Team and Brand Ambassador of Fresh, inaugurated the campaign at Agora Gulshan outlet in the city on Sunday.
Asif Iqbal, executive director, SM Mujzibur Rahman, Sr GM and Head of Accounts from Meghna Group of Industries and Farhad F Ahmad, Khandaker Nur-E-Burhan, head of commercial, Mifta Naim Huda, head of marketing from Rahim Afroz Super Stores Ltd, along with other high officials were present at the inauguration function.
The customers will enjoy special discounts and different attractive offers on Fresh and Number One branded consumer products under this campaign. The campaign will be continued until February 10, 2019.
---
---
---
---