---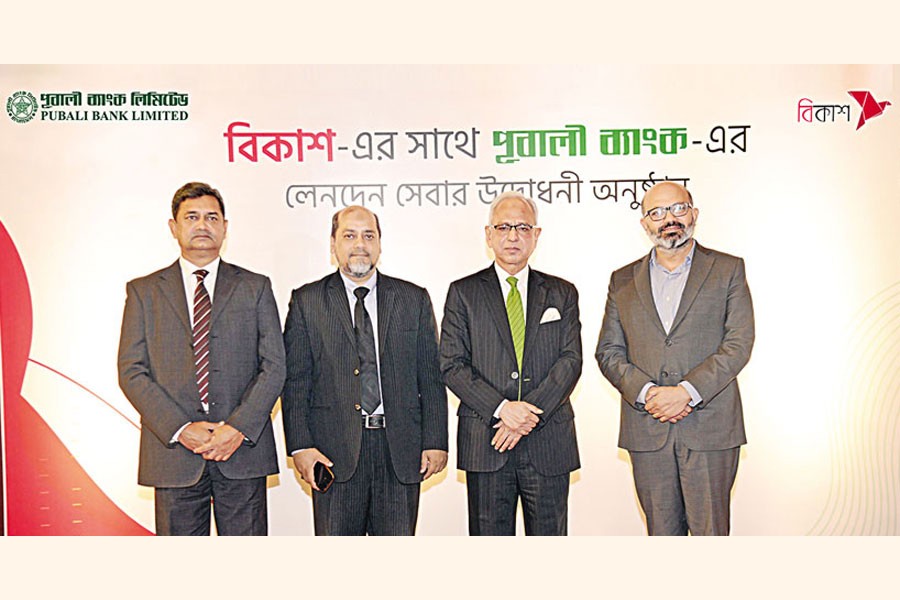 Pubali Bank-bKash transaction service: Pubali Bank Limited inaugurated the transaction service with bKash at a city hotel on Wednesday. Safiul Alam Khan Chowdhury, Managing Director & CEO of Pubali Bank Ltd., inaugurated the service. Kamal Quadir, Chief Executive Officer of bKash, and other officials were also present
Pubali Bank Limited, country's largest private commercial bank, inaugurated the transaction service with bKash, country's largest mobile financial service provider, at a city hotel on Wednesday, says a press release.
Safiul Alam Khan Chowdhury, Managing Director & CEO of Pubali Bank, formally inaugurated the transaction service. Kamal Quadir, Chief Executive Officer of bKash, was present on the occasion.
From now on, customers of Pubali Bank will be able to add money instantly to bKash account using the bank's app PI banking and internet banking services.
Very soon, they will also be able to 'Transfer Money' from bKash to Pubali Bank. bKash customers can also avail Cash Out service from ATMs of Pubali Bank, spread all over the country.
Remittance sent by the expatriates from different parts of the world can also be delivered to the bKash accounts of their near and dear ones via Pubali Bank.
---
---
---
---