---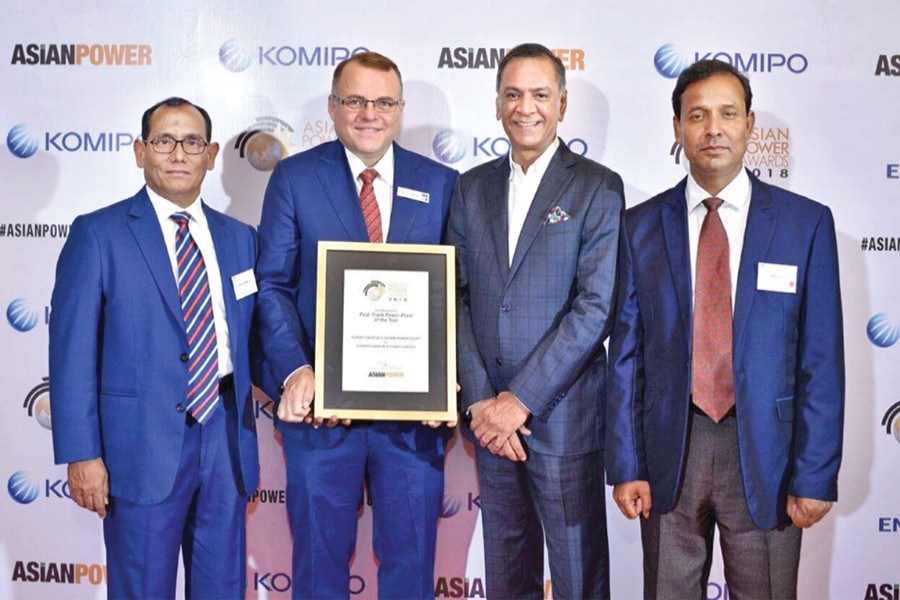 Vice Chairman of Summit Group Latif Khan along with Managing Director Mozzammel Hossain and Project Head Abdul Hakim of Summit Gazipur I & II Power plants receiving the award for the Fast-Track Power Plant of the Year at Asian Power Awards 2018 ceremony in Jakarta, Indonesia, recently
Summit Gazipur II Power Limited (300 MW) was awarded the 'Fast-Track Power Plant of the Year' in recognition as one of the leading fast-track power plants in the world, says a press statement.
The ward was given at the Asian Power Awards in Jakarta, Indonesia, recently.
Summit completed the construction-to-power generation of this 300 MW power plant in only nine months.
For the same power plant, Summit was awarded the 'Best Private Power Generation Company' at the 'Power & Energy Week 2018' in Dhaka earlier this month.
---
---
---