---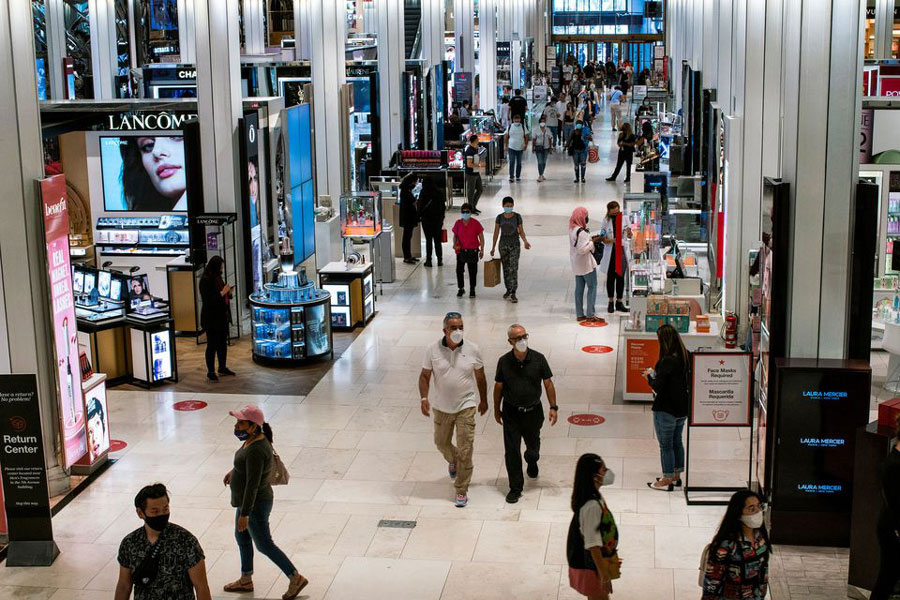 WASHINGTON, Sep 14 (Reuters): US consumer prices rose in August at their slowest pace in six months, suggesting inflation was probably peaking, though it could remain high for a while amid persistent supply constraints .
The Labor Department said Tuesday that its consumer price index, excluding volatile food and energy components, rose 0.1 per cent last month. It was the smallest gain since February and followed a 0.3 per cent increase in July. The so-called core CPI rose 4.0 per cent on a year-on-year basis after rising 4.3 per cent in July.
The overall CPI rose 0.3 per cent last month after gaining 0.5 per cent in July. In the 12 months to August, the CPI rose 5.3 per cent after rising 5.4 per cent year-on-year in July.
Economists polled by Businesshala had forecast the core CPI to grow 0.3 per cent and the overall CPI to grow 0.4 per cent.
Inflation warmed at the start of the year, driven by rising prices of used cars and trucks, as well as services in industries worst hit by the Covid-19 pandemic.
There are signs that the rise in the prices of used cars and trucks has run its course. Hotel and motel accommodation prices are now above pre-pandemic levels, indicating moderate gains ahead. The slowdown in monthly inflation rates is in line with Federal Reserve Chairman Jerome Powell's longstanding belief that high inflation is fleeting.
---
---
---
---