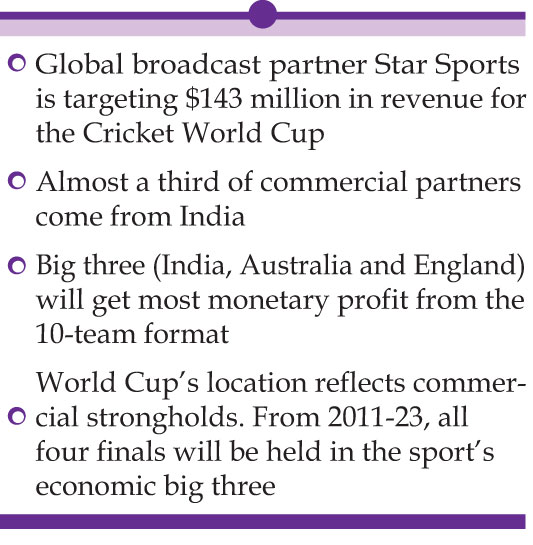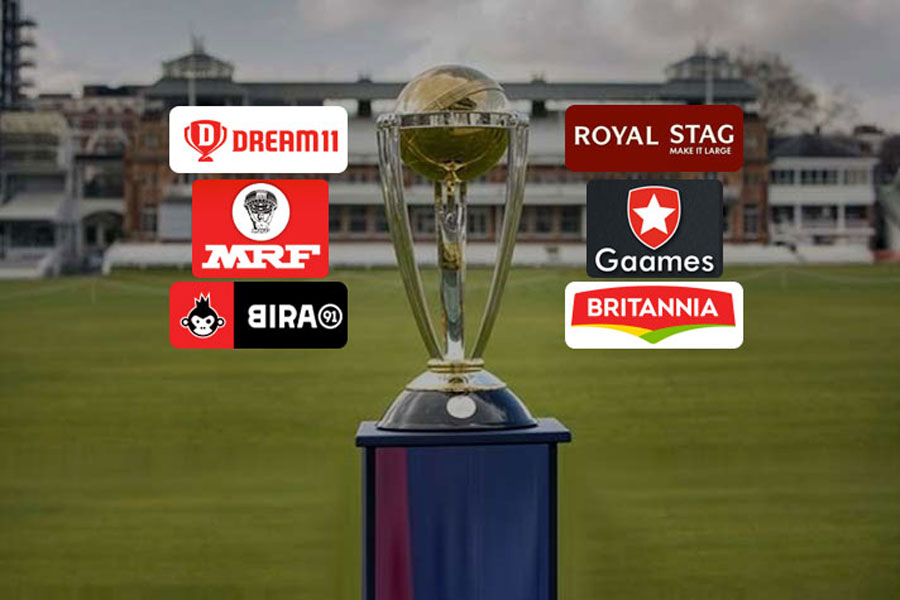 The Cricket World Cup is one of the biggest sporting events this year. Host nation England started the tournament as favourites, but India is hoping to not only take home the trophy, but a big share of the returns.
Star Sports' target is $143m in revenue
The International Cricket Council's (ICC) global broadcast partner for the Cricket World Cup is Disney-owned Indian network Star Sports. Through its subsidiary, Star TV, it broadcasts primarily to India, but also Bangladesh, Bhutan, Maldives, Nepal and Sri Lanka.
Star's distribution efforts ensure that live coverage of ICC events is made available to a potential TV and digital audience of more than 1.5 billion people, helped by its own Hotstar service. Star Sports is reportedly on course to meet its target of $143 million in revenue for cricket's biggest multinational competition.
The ICC has also signed up more than 20 brands as commercial partners for the World Cup in England and Wales. Almost a third of them come from India and include MRF Tyres, beer brand Bira 91 and food company Britannia Industries.
Star Sports bagged the broadcast rights of all ICC events in 2014 for an eight-year cycle between 2015 and 2023.
The network is optimistic about the World Cup and has reportedly sold around 60 per cent of its ad inventory, hoping to take it up by 90 per cent. Star is expecting to earn around Rs 100 billion (Rs 1,000 crore) in ad revenues from the World Cup.
New format helps India's pocket
The change in policy before the 2003 World Cup - with the ICC bundling broadcasting rights to all its events over a cycle, as for all global events from 2016-23, rather than selling them as one-offs - turbocharged commercial growth further. Most important of all has been the surging Indian economy.
When India were knocked out in the first stage of the 2007 tournament, a 16-team event, broadcasters were furious. India's early elimination was a factor in what became known as "The Event from Hell". Of major international sports, only basketball's dependence on the American dollar rivals cricket's reliance upon the Indian rupee.
India is the biggest market for cricket and sponsors want eyeballs.
The new round-robin format would ensure that the top teams play at least nine matches each and fans remained glued to their television sets.
A result surely to serve the interest of the big three (India, Australia and England - who already pocket most of the revenue generated by the ICC), who will surely get the most monetary profit from the 10-team format.
Location reflects cricket's commercial strongholds
The World Cup's location, too, reflects cricket's commercial strongholds. From 2011-23, all four finals will be held in the sport's economic big three: Australia, England and India. Even the change in venues compared to 1999, the last World Cup in England, hints at how cricket has commercialised.
Then, matches were shared around all 18 county grounds - while the Netherlands, Scotland and Ireland also hosted games. This time, matches are concentrated in the bigger centres, and restricted to England and Wales. "It's difficult to compare the way the commercial world was now compared to '99," says managing director of the 2019 Cricket World Cup Steve Elworthy.
Indeed, in some ways the ICC could even claim to have done a better job of commercialisation than FIFA, albeit from a much smaller base. Since 1996, the broadcasting rights for the Cricket World Cup have risen 36 times. Those for the football World Cup have increased by 18 times since 1998, even if the broadcasting rights for the football World Cup, at £2.3?billion last year, are still worth six times more than cricket's.