---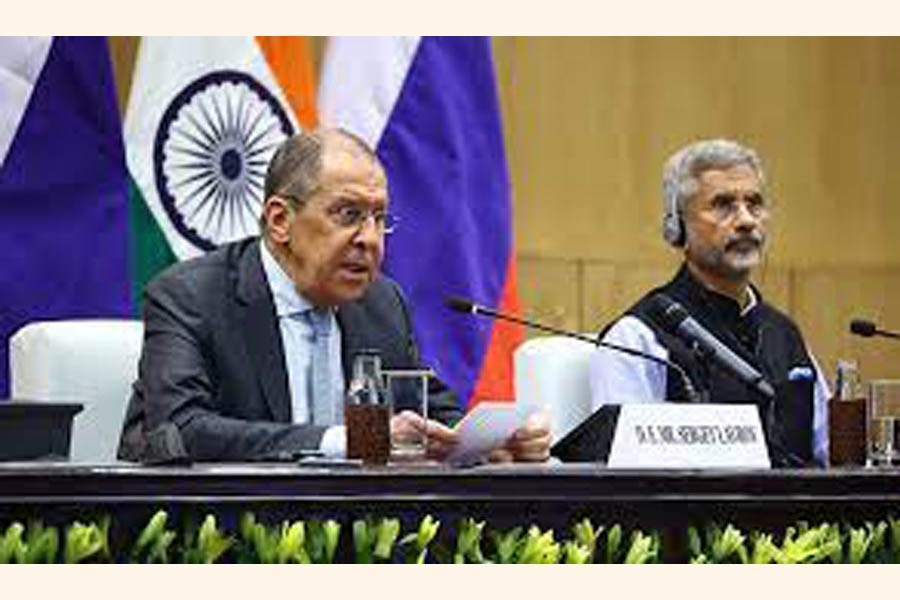 NEW DELHI, Apr 07 (Arab News): India and Russia's foreign ministers met on Tuesday for talks to strengthen bilateral and defense ties, before discussing "in great detail" the Afghan peace talks with the Taliban.
Russian Foreign Minister Sergei Lavrov's two-day visit to New Delhi aims to lay the ground for a bilateral summit between President Vladimir Putin and Prime Minister Narendra Modi in the Indian capital later this year.
The two nations' annual gathering was called off last year due to the Covid-19 pandemic.
"Much of our discussion today covers the preparations for President Putin's visit for the annual summit later this year," Indian Foreign Minister Subrahmanyam Jaishankar said during a joint press conference after the Lavrov meeting.
The talks were the first high-level engagement between the two countries since last September and the first one since Moscow played a prominent role in defusing tensions between India and China in the disputed Himalayan region of Ladakh.
---
---
---
---