---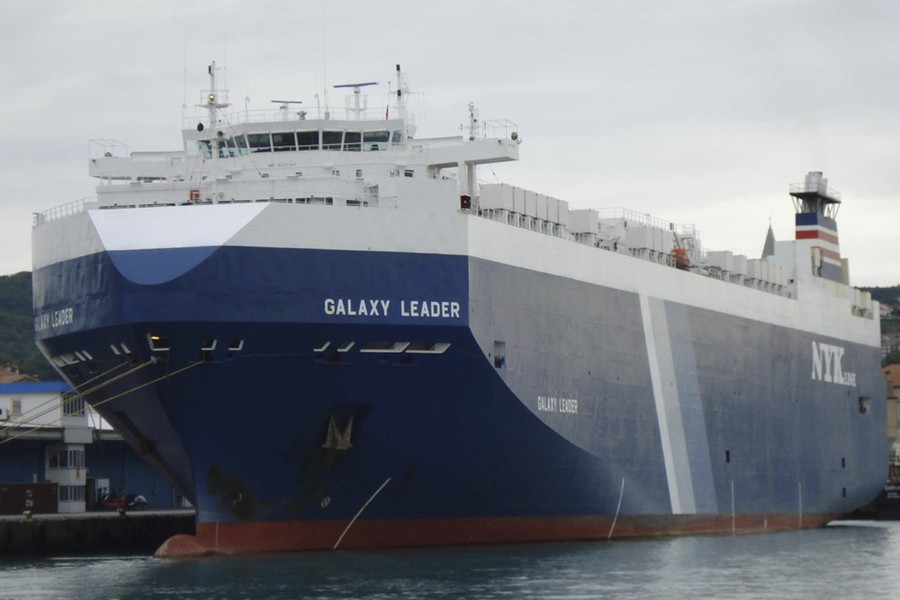 The Galaxy Leader is seen at the port of Koper, Slovenia on Friday. Yemen's Houthi rebels seized the Israeli-linked cargo ship in a crucial Red Sea shipping route on Sunday — AP
QUSRA, West Bank, Nov 20 (AP/AFP) - When Israeli warplanes swooped over the Gaza Strip following Hamas militants' deadly attack on southern Israel, Palestinians say a different kind of war took hold in the occupied West Bank.
Overnight, the territory was closed off. Towns were raided, curfews imposed, teenagers arrested, detainees beaten, and villages stormed by Jewish vigilantes.
With the world's attention on Gaza and the humanitarian crisis there, the violence of war has also erupted in the West Bank. Israeli settler attacks have surged at an unprecedented rate, according to the United Nations. The escalation has spread fear, deepened despair, and robbed Palestinians of their livelihoods, their homes and, in some cases, their lives.
"Our lives are hell," said Sabri Boum, a 52-year-old farmer who fortified his windows with metal grills last week to protect his children from settlers he said threw stun grenades in Qaryout, a northern village. "It's like I'm in a prison."
Israeli strike on hospital in
northern Gaza kills 12
The health ministry in Hamas-run Gaza said Monday 12 people were killed in an Israeli strike on a hospital in northern Gaza.
Twelve people, included wounded patients and companions, "were killed and dozens wounded as a result of the Israeli occupation targeting the Indonesian Hospital", said ministry spokesman Ashraf al-Qudra.
Israel expands Gaza operation
amid hostage deal talks
Gaza braced for a further expansion of Israeli military operations on Monday even as cautious hopes built for a deal to release hostages in exchange for a pause in fighting.
The Israeli army said on Sunday they were taking their fight against Hamas militants to "additional neighbourhoods" of the Gaza Strip, where an aerial and ground offensive has already killed 13,000 people including thousands of children, according to the Hamas-run government.
The bloodiest ever Gaza war started with the shock October 7 Hamas attack that Israeli officials say left 1,200 people dead and saw 240 taken hostage.
Houthi rebels hijack an Israeli-linked
ship, take 25 crew members hostage
Yemen's Houthi rebels seized an Israeli-linked cargo ship in a crucial Red Sea shipping route Sunday and took its 25 crew members hostage, officials said, raising fears that regional tensions heightened over the Israel-Hamas war were playing out on a new maritime front.
The Iran-backed Houthi rebels said they hijacked the ship over its connection to Israel and would continue to target ships in international waters that were linked to or owned by Israelis until the end of Israel's campaign against Gaza's Hamas rulers.
"All ships belonging to the Israeli enemy or that deal with it will become legitimate targets," the Houthis said.