---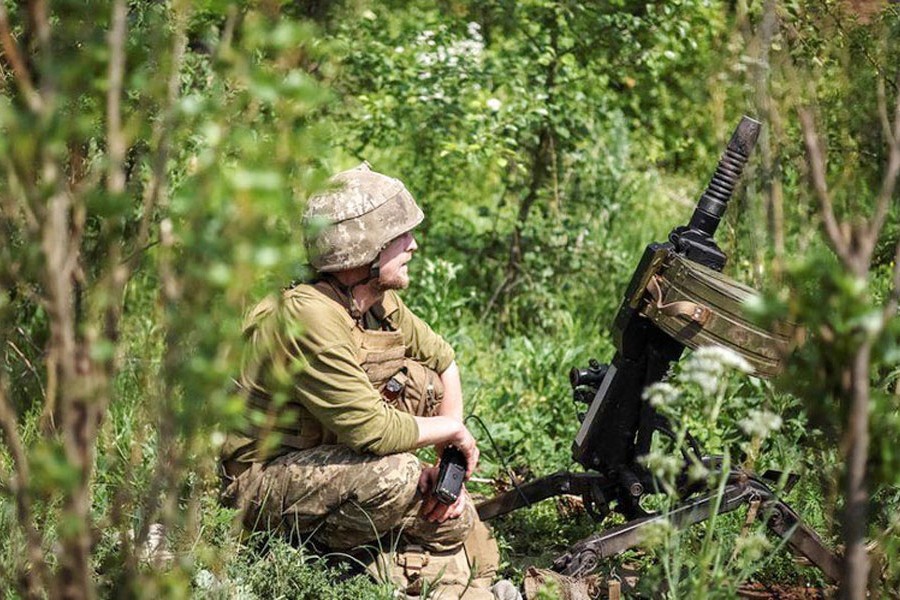 Ukrainian troops have been trying to hold the twin cities of Severodonetsk and Lysychansk against a relentless Russian assault — Reuters
KYIV, June 23 (BBC/AP): A key advisor to Ukraine's president has said the battle for the eastern cities of Severodonetsk and Lysychansk has reached a "fearsome climax".
Oleksiy Arestovych said Russian forces could soon encircle the twin cities and cut them off from Ukrainian territory.
"The threat of a tactical Russian victory is there, but they haven't done it yet," he said.
It comes as President Volodymyr Zelensky accused Moscow of trying to "destroy" the Donbas region.
"There were massive air and artillery strikes in Donbas. The occupier's goal here is unchanged, they want to destroy the entire Donbas step-by-step," Mr Zelensky said in his nightly video address.
He also repeated his calls for Western leaders to speed up the delivery of heavy artillery to his troops.
"We again and again emphasize the acceleration of arms deliveries to Ukraine. What is quickly needed is parity on the battlefield in order to halt this diabolical armada and push it beyond Ukraine's borders." he said.
Russia has directed much of its attention to Severodonetsk and Lysychansk, which are the final Ukrainian outposts in the Luhansk region, and in recent days Moscow's forces appear to be making some progress in their attempt to encircle Ukrainian troops there.
Ukraine crisis has sounded
alarm for humanity: Xi
The conflict in Ukraine has "sounded an alarm for humanity," Chinese leader Xi Jinping said Wednesday, as China continues to assume a position of neutrality while backing its ally Russia.
China has refused to criticize Russia's war in Ukraine or even to refer to it as an invasion in deference to Moscow, while also condemning U.S.-led sanctions against Russia and accusing the West of provoking Moscow.
"The Ukraine crisis has again sounded the alarm for humanity. Countries will surely end up in security hardships if they place blind faith in their positions of strength, expand military alliances, and seek their own safety at the expense of others," the official Xinhua News Agency quoted Xi as saying.
Xi, who did not propose any solutions, was speaking at the opening of a virtual business forum of the "BRICS" countries - Brazil, Russia, India, China, and South Africa.