---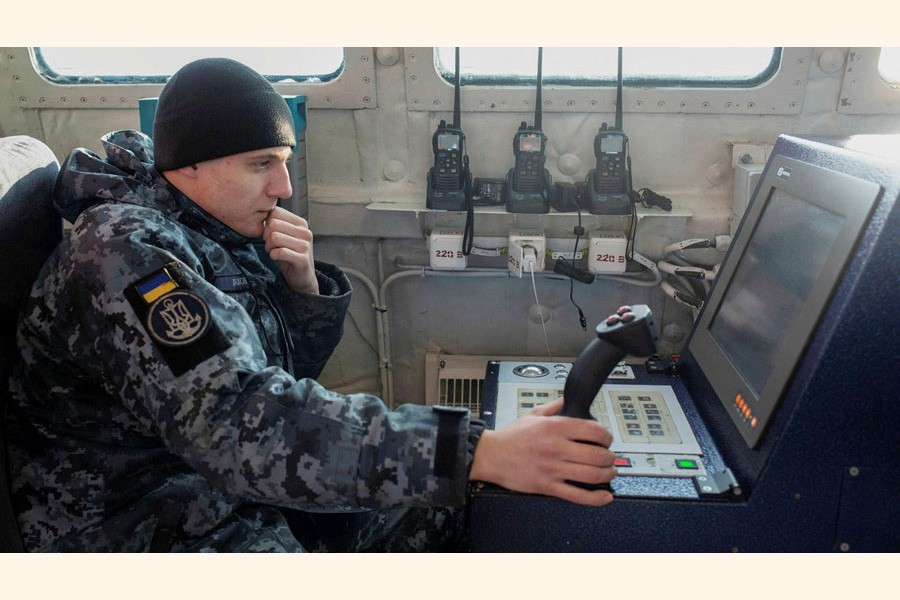 KYIV: A Ukrainian sailor uses equipment on board an armoured gunboat — Reuters
KYIV, Jan 14 (AFP): Kyiv reported on Friday a massive cyber attack on key government websites as tensions between Russia and the West over Ukraine escalate following several rounds of unsuccessful talks.
The ministry of education said on Facebook that its website was down due to a "global (cyber) attack" that had taken place overnight.
The website of the foreign ministry was also down and for a time displayed a message in Ukrainian, Russian and Polish that said "be afraid and expect the worst."
The websites of the cabinet and the emergency ministry were also down.
Meanwhile, the European Union (EU) is mobilising "all its resources" to aid Ukraine after a cyberattack on the country's government websites, EU foreign policy chief Josep Borrell said on Friday.
Borrell said the EU's political and security committee would convene later on Friday for an urgent meeting on the attack, which he said "merits condemnation".
The EU's rapid response cyber unit was also being activated, Borrell told reporters on the margins of an EU foreign ministers' meeting.
"We are mobilising all our resources to help Ukraine deal with this type of cyberattack," he said.
---
---
---
---