---
Rising public expenditure has been the key driver of growth in Bangladesh economy in recent years. Nearly 18 per cent growth in the size of the budget in FY20 over the revised budget of FY19 is very much in line with this trend.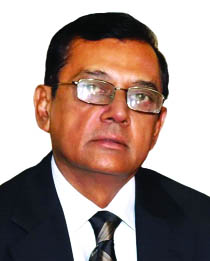 The main challenges for the new Finance Minister in this regard are: how to avoid crowding out of private investment in financing the enhanced public expenditure, particularly given the current liquidity crunch in the financial sector; and how to spur private investment that have remained sluggish and is now being constrained by inadequate credit flow to the sector.
The Finance Minister has dealt with these issues in his budget presentation. He has outlined measures aimed at gearing up resource mobilisation, offered fiscal incentives to encourage private investment and have talked about reforms to be carried out in the financial sector.
Smooth implementation of the new VAT law, which is quite challenging, will be a critical factor determining his success in achieving enhanced resource mobilisation. Bold measures will be required for implementing the strategy of boosting revenue collection by widening tax net and coverage rather than by raising tax rate.
Although additional fiscal incentives have been granted mainly to the export sector, domestic market oriented manufacturing sector is likely to get a fillip through budget measures aimed at augmenting domestic demand. The provision of two per cent incentive for remittance will serve the dual purpose of enhancing remittance earning and boosting domestic consumption expenditure.
The measures suggested by the Finance Minister for dealing with the woes of the financial sector seem to be in the right direction. Giving time-bound space to the loan defaulters to repay their debt to the financial institution need to be followed by strict measures under the dispensation of Bankruptcy Law and actions by Asset Management Company in case of repayment failures.
Dr Zaid Bakht is former research
director, BIDS
---
---
---