---
The rate of source tax on yield gains from savings instruments is set to increase in the 2019-20 fiscal year (FY).
The Finance Bill 2019 has proposed to raise the rate of source tax to 10 per cent from the existing 5.0 per cent.
The proposal for an increase in the source tax would help reduce discrimination between investors in the state-run savings tools and the bank depositors, according to officials at the National Board of Revenue (NBR).
Presently, higher yield rate on savings instruments encourages investors to buy savings tools instead of depositing money in the banks.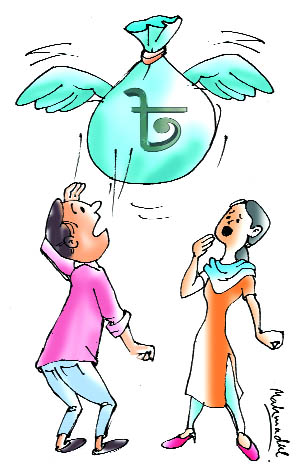 In the wake of increased sales of savings tools, the government has set the target of its net borrowing from savings instruments at Tk 270 billion for FY '20, down from the revised target of Tk 450 billion in FY '19.
In July-March period of the current fiscal, the net sales of the government's savings certificates stood at Tk 397.33 billion, up from Tk 367.09 billion in the corresponding period of the last year.
Higher sales of savings certificates also pushed up the payment of interest by more than 23 per cent in the July-March period, according to the official data.
Meanwhile, officials said the NBR has decided to increase the tax rate again as the yield rate of savings certificates remained unchanged in the last three years.
smjahangirfe@gmail.com
---
---
---