Dhaka Stock Exchange shareholders decide for the bid-winning Chinese consortium as strategic partner and want the deadlock settled as soon as possible.
Their views came at the bourse's 56th annual general meeting, held Thursday at the DSE Tower in Dhaka's Nikunja with DSE Chairman Abul Hashem in the chair, according to a statement.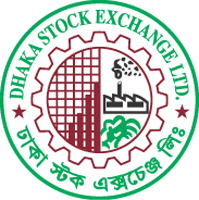 The securities regulator, which has been against the selection of the Chinese consortium from the very beginning, Monday expressed its inability to approve the consortium's bidding offers for being strategic partner of the premier bourse of Bangladesh.
In returning the DSE-forwarded bidding documents, the Bangladesh Securities and Exchange Commission, however, set five conditions for the bidder to fulfill and submit a 'revised' proposal.
Meanwhile, K.A.M. Majedur Rahman, the DSE managing director, said they will send a revised proposal to the securities' regulator within a month after tackling certain issues raised by the regulator.
The Chinese consortium comprising Shenzhen and Shanghai Stock exchanges submitted its proposal in December to acquire 25 per cent of DSE stakes to be strategic partner of the bourse that looks for ways of a stimulus to run smoothly.
Explaining the various development works of the bourse, the DSE Chairman, Abul Hashem, said the DSE board had passed a busy time in the past one year for wooing the strategic partner.
Meanwhile, the shareholders of the premier bourse also approved 10 per cent cash dividends for the last three consecutive years with the bourse's net income having increased by 3.42 per cent year on year.
The premier bourse's net income stood at Tk 1,239 million in the fiscal year (FY) 2016-17 - after the fourth year of demutualization that brought about its management recast. The net income was Tk 1,198 million in FY 2015-16.
The bourse's audited financial statement and the report of the board of directors were also unanimously approved by the shareholders at the AGM.
As the bourse's net income increased slightly, its earnings per share (EPS) also rose to Tk 0.69 last fiscal year from Tk 0.66 a year ago.
The DSE has become a profit-oriented company owned by shareholders after the demutualization in 2013 that provides for offloading 25 per cent of its shares to a strategic partner.
The demutualization scheme was approved by the Bangladesh Securities and Exchange Commission in 2013, while the law on the issue was passed in 2012, to bring transparency in the stock-market operations.
Demutualization is a way to separate bourse management from ownership. Prior to demutualization, Bangladesh's stock exchanges were non-profit cooperatives, owned by the exchange members, who were usually stockbrokers.