Bangladesh Bank (BB) expects to unveil a three-year national strategy by August next aiming to take necessary actions against financial crimes, officials said.
A draft roadmap for formulating 'national strategy for preventing money laundering and combating financing of terrorism 2018-2020' has already been accepted by the committee concerned.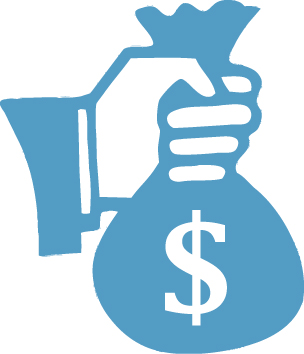 Under the roadmap, the draft strategy paper is likely to be prepared by June next. It will be finalized and placed for approval to the national coordination committee on anti-money laundering and combating financing of terrorism (AML/CFT) by July next and the paper will be published in August next.
The government hardly made any progress in implementing key components of the national strategy (2015-2017) for curbing money laundering and terror financing mainly due to procedural complexities and dilly-dallying of the authorities concerned, a source said.
According to the officials, the national strategic paper (2015-17) on AML/CFT had 138 action items, of which the government so far implemented 71 completely, 36 partially and 31 were not at any stage of implementation.
The 31 items include some basic tools which are mandatory to fight money laundering and terrorist financing successfully, they said.
The three-year national strategy for preventing money laundering and combating financing of terrorism 2015-2017 ended on December 31, 2017.
Major key items included recovering siphoned money, avoiding lengthy process in investigation of money laundering and terror financing, collecting info from different agencies by Bangladesh Financial Intelligence Unit (BFIU).
When asked, a senior official of the central bank said a new strategy paper will be prepared for three years from 2018 to 2020. Some action items have remained pending in the strategy for 2015-2017. It will take a long time to implement them.
A good number of action items remained unimplemented due to lack of required steps by the authorities concerned despite repeated reminders from Financial Institutions Division (FIB) and BFIU, he said.
The government will take proper steps to execute unimplemented action items within a couple of months. In this regard, Financial Institutions Division will remind again to the entities concerned to implement the items.
Discussions will held on 3rd round mutual evaluation of anti-money laundering and anti-terror financing efforts of Bangladesh in July next at its annual general meeting. Bangladesh enhanced the follow-up process now, officials said.
The Asia/Pacific Group on Money Laundering (APG) had already received the third round evaluation report on Bangladesh in its 19th annual meeting which was held in October last year. The activities of ministries, divisions and organizations concerned and detailed discussion had been mentioned in the report.
For Bangladesh, the financial action task force (FATF) has partially rated the level of compliance with 40 recommendations.
"The task force has also recommended 11 immediate outcomes on anti-money laundering and anti-terrorist financing efforts. At present, the outcomes on anti-money laundering and anti-terrorist financing efforts remain low and moderate," the senior official of BB said, adding that three outcomes are substantial.
"For this, the country is compliant with international standards. There were some recommendations by FATF. We will have to work on this issue," he added.
Former governor of BB Dr Salehuddin Ahmed said earlier, "There is lack of coordination among different agencies. For this, some action items of the strategy were not implemented."
The government should take combined steps to implement any plan or strategy. Besides, action plans should be taken to implement the strategy properly, he said.
Global Financial Integrity (GFI), a Washington-based research organisation, unveiled an estimate in its latest report titled 'Illicit financial flows to and from developing countries: 2005-2014'.
The report mentioned that illicit financial outflows from Bangladesh ranged between 12 per cent and 17 per cent of the country's annual trade. It also put Bangladesh's total trade value for 2005-2014 at US$ 446.153 billion.
If 17 per cent of trade value turned into illicit financial outflows, the amount stood at US$ 75.84 billion in last 10 years. If it is 12 per cent or minimum, even then the annual outflow came to US$ 5.35 billion.
In its earlier report, released on December 2015, the US spy agency on the financial front had shown annual average outflow from Bangladesh at US$ 5.58 billion during 2004-2013.
Besides, money held by Bangladeshis in Swiss banks increased to CHF (Swiss franc) 667.40 million or US$ 694.15 million at the end of 2016.
Thus, the total amount of money deposited by Bangladeshi individuals and entities with the Swiss banks is equivalent to around Tk 55.53 billion.