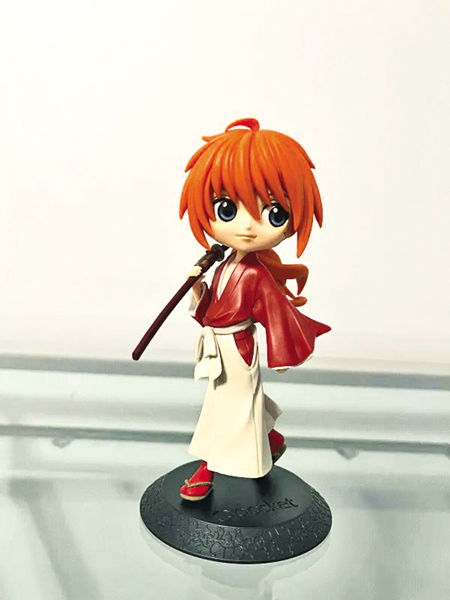 Action figures and collectables were accessories not found outside fancy shops even a few years ago. However, the rapid advent and rise of the internet have made it easier for people to collect these from online platforms that specialise in this regard. In Bangladesh, there have already been several Dhaka-based online platforms selling action figures and collectables, with a few popular names on Social Media like Plutonic, Enigma Emporium, One Stop Merchandise, Knock, Neels Closet, Carnival, etc.
The writer talked with the representatives of Enigma Emporium to get further insights into these businesses online. According to them, they have a diverse range of action figures, including both in-stock items and pre-order options. They also provide personalised sourcing services, where customers can provide images of specific action figures they desire, and they make efforts to procure these figures at reasonable prices.
Action figures are popular among the youth, especially those enthusiastic about Japanese anime. Jayedul Islam Antor, a student at the University of Dhaka, said that he purchases action toys because they remind him of the TV shows and anime he used to watch as a kid.
While the scope of this business in Bangladesh is promising, only a few businesses are catering to the demand, and the market has a considerable gap. There are also issues with shipping times, as it can take 10 to 15 days to fulfil orders since these items are sourced internationally.
"Nevertheless, the products that come are worth the wait. The few platforms that are bringing such action figures are doing a tremendous job with high quality products that matches the imaginations and emotions of fans like me," shared Shamanta Shirin, A Level student from Dhaka and a crazy fan of Japanese animes. She also hopes this market remains unaltered and not spoiled by fake and low-quality products.
The representative of Enigma Emporium further added that some customers are not ready to wait for this extended duration, which happens to be one of the significant challenges they face. Other than this, the competition in the online retail space is intense, which makes establishing their brand and building customer trust another hurdle.
Dhaka, in particular, boasts a dedicated fan base for action toys, with a passionate group of collectors actively searching for rare and distinctive figures. As per him, their mission is to cater to the needs of this enthusiastic fan base by providing an extensive range of action figures.
Fahim Shahriar Priyo, another action toy enthusiast, told the writer, "The variety of products being produced by these platforms is not adequate, and they need to add more variety, as action toys are not confined between Naruto and Batman. Although I understand that the whole thing is new in the context of Bangladesh, they need to improvise as soon as possible."
Although the representative of Enigma Emporium told the writer that their number of products is greater than what is being shown, they will launch even more products in the days to come. They also plan to expand their product offerings, strengthen their brand presence, and reduce shipping times. They also aim to continue to listen to the customers' feedback and adapt their services to meet their evolving needs, which resonates with the motto of all other platforms.
While newer platforms are emerging with a determination to enrich the market, customer demand is also rising exponentially, with the influence of Japanese and Korean cultural elements rising among the youth.