---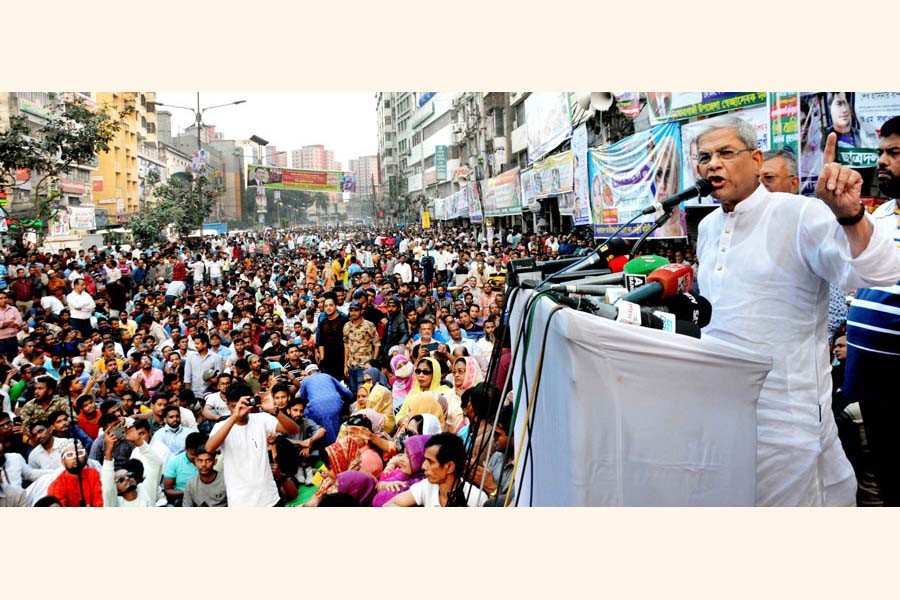 BNP Secretary General Mirza Fakhrul Islam Alamgir addressing a rally in the city's Naya Paltan area on Wednesday — Focus Bangla
BNP Secretary General Mirza Fakhrul Islam Alamgir on Wednesday urged the government to take necessary take steps so that their party can hold its rally at Nayapaltan, instead of Suhrawardy Udyan, on December 10, reports UNB.
"From our party, we sent a letter to DMP for holding our divisional rally at Nayapaltan a month ago. Many grand rallies were held here earlier without any chaos. So, take steps as per our letter as we'll hold our rally here. It's your responsibility to take proper steps in this regard," he said.
Speaking at a rally, the BNP leader assured that they will hold the rally at Nayapaltan peacefully as part of their movement to restore democracy and people's voting and other rights.
About their opposition to the Suhrawardy Udyan, Fakhrul said their party is not comfortable holding the political programme at the venue, which is surrounded by walls all around. "There're no roads to easily enter and come out of it. There's only one gate through which one or two people can enter."
---
---
---
---