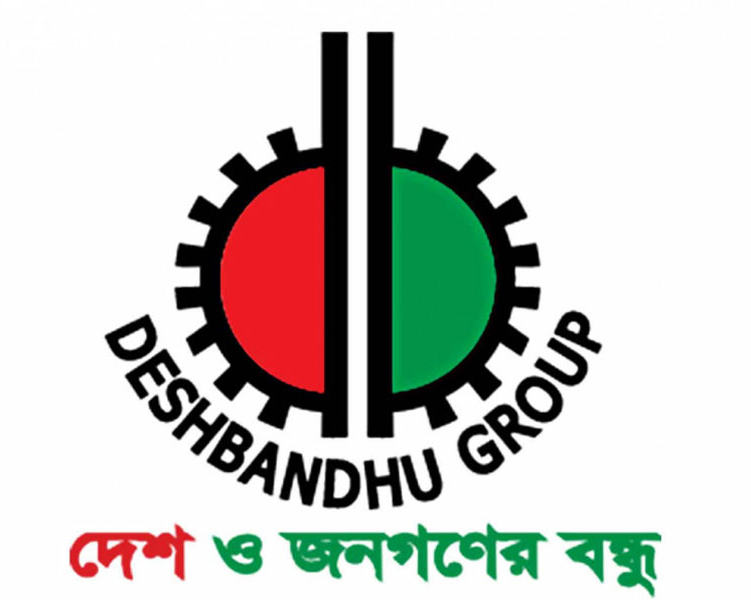 Deshbandhu Group, a leading conglomerate, has made new investments of about Tk 8.0 billion to expand its business even during the pandemic when the economy suffered severe setbacks.
The business conglomerate has invested Tk 2.0 billion in Deshbandhu Food and Beverage, Tk 2.30 billion in Deshbandhu Packaging, Tk 2.50 billion in Southeast Sweaters & GM Apparels, and Tk 1.20 billion in its other subsidiaries.
These investments are expected to create around 5,000 fresh jobs, company officials said.
Currently, Deshbandhu Group is engaged in manufacturing and marketing of refined sugar, cement, fertiliser, shopping mall, auto rice mill, shipping management, textile, packing, readymade garment, beverage, power plant, housing, logistics and media.
"Deshbandhu had kept all factories running during the pandemic, maintaining health safety guidelines," Brig Gen (retd) Md Zakir Hossain, director (Admin) of the Group, told a team of reporters who visited its factory at Charsindur in Narsingdi recently.
With a daily production capacity of around 1500 tonnes, Deshbandhu Sugar Mills is meeting more than 30 per cent of domestic demand for sugar, he said.
"But it has now become more challenging for the Group as raw sugar prices in the international market and freight charges are on the rise," he added.
The company, which usually imports raw sugar from Brazil, has also started importing from India recently, said Mr Hossain.
He also said the products of Deshbandhu Food and Beverage have gained traction within a short time at home and abroad. Especially, its mineral water bottles have seen a huge demand across the country.
Deshbandhu Food & Beverage started commercial production in 2017 as the latest venture of Deshbandhu Group to cater to the ever growing demand for quality consumer goods in Bangladesh.
The food & beverage factory now produces flavour energy drinks, soft drinks and juice.
Deshbandhu Food and Beverage has around 11 per cent market share in the country's beverage industry, said its general manager Mohammad Maruf Hossain.
"It will reach 25 per cent after the installation of new machinery by 2022," he said.
"Presently, the factory is churning out 24,000 bottles of beverage per hour. An additional 45,000 bottles will be produced every hour after the completion of the new project," said Mr Maruf.
He also said they are exporting beverage products to different countries, including Thailand, Sri Lanka, Malaysia, Greece and the United Arab Emirates, and in Europe.
In March this year, the Group announced a plan to raise $250 million (over Tk 21 billion) from international investors through a Sukuk bond, as the conglomerate looks to expand its business and repay its local debts.
Deshbandhu Polymer Ltd, another subsidiary of the Group and a listed company in the stock market, also plans to raise Tk 5.0 billion by issuing a Sukuk bond for the purpose of repaying loans and business expansion.
Deshbandhu Group began its journey in 1989 through importing and trading in fertiliser.
Currently, the Group's annual turnover is over Tk 28 billion, employing more than 20,000 people.