Extended plant of GPH Ispat goes into production by June
---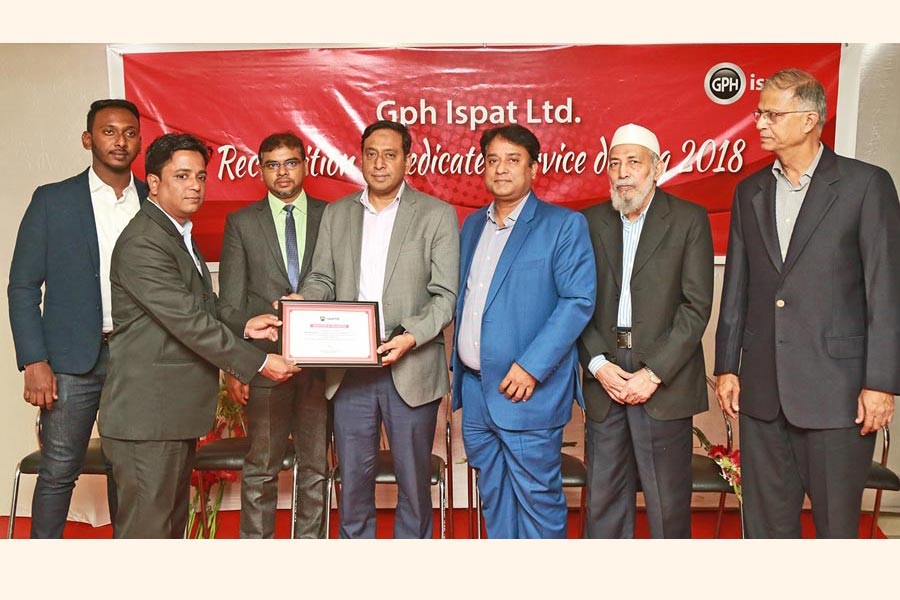 One of the officials of GPH Ispat receiving citation as recognition of his performance in a function held recently
CHATTOGRAM, Feb 16: The extended plant of GPH Ispat is going into production with electric ark furnace quantum method (EAFQM) by June this year which will turn it into a reputed brand.
This will enlighten the image of Bangladesh to the external world, said chairman of the GPH Group Mohammed Jahangir Alam.
He said this while addressing an event on the Recognition of Dedicated Service during 2018 held at Chittagong Club Ltd recently. He said, self confidence is one of the hallmarks in professional field.
He said the officials and employees should follow the rules of safety first and then update themselves with modern technology by training to get the promotion step by step. He praised the staff for their dedicated service for the company.
Additional Managing Director Almas Shimul said the GPH success is the result of teamwork. The workers, officials and staff are enjoying profit benefits and bonuses on production of separate items.
It was also addressed by Advisor to the GPH Salehin Mushfique, Executive Director Abu Bakar Siddique, Engr Madani M Imtiaj Hossain and ED Kamrul Islam, among others.
A total of 44 persons received the recognition certificates for their dedicated service to the company in different categories.
---
---
---
---